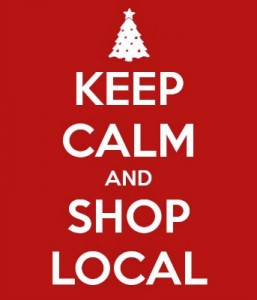 I have decided to try to do a better job of
SHOPPING
LOCAL
for the holidays this year. Cincinnati & Northern Kentucky have so much to offer in terms of cool locally owned stores, boutiques and products, why look anywhere else?!?!
I've put together a list of Cincinnati & Northern Kentucky Holiday Gift Ideas for local gifts to help encourage my readers to consider the small business owners, such as myself, this holiday season. These aren't just ideas for places to shop, but also some ideas for giving "experiences" as gifts. I don't know about you, but I have a cluttered house and sometimes I welcome gifts that we can experience together as a family or on a date night.
That being said, we also have a passion for locally created products there's even a shop that allows you to
make your own bobblehead
. I think I have a little bit of everything on this list, but I'd love for you to leave comments if you can think of another great local gift idea!
Cincinnati & Northern Kentucky Holiday Gift Ideas ::
LOCAL Restaurants ~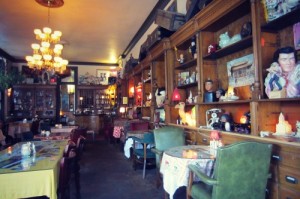 Gift Certificates are quite popular during the gift-giving season, especially those to restaurants because they are perfect for pleasing everyone. This year, instead of purchasing gift certificates for chain restaurants owned by big corporations, consider shopping local. Buy gift certificates for restaurants owned by those that live in this area. Introduce your friends to new and interesting restaurants as a holiday gift!
Cincinnati and Northern Kentucky offer so many different options to choose from, so I'm certain you could find a restaurant to meet anyone's culinary interests. Restaurant gift certificates are one of my go-to gifts, for several reasons. The first being it's a gift that I myself LOVE to receive because we love going out to eat and especially love trying new restaurants.
The other reason I love to give them as gifts is that it's super easy shopping – just stop in your favorite restaurant and pick some up! And many local restaurants offer deals around the holidays such as "spend X amount of dollars on gift certificates and get a free gift certificate as a bonus".
The ABC's of Cincinnati Print ~
When I first saw this print at Summerfair at Coney Island years and years ago I fell in love with it.
The ABC's of Cincy has a certain charm about it that draws you in. I bought one for our family and think it is an excellent gift, especially for a Cincy Style Baby Shower!
Handmade Crafts ~
Speaking of Etsy, let's talk about handmade gifts…our region has many great Craft Shows this time of year where you can find lovely handmade items for holiday gifts. You can also
search Etsy
for items and find local crafters by searching by region. I'm always a huge fan of giving handmade gifts!
For the Foodie ~
Consider a gift basket comprised of items or a gift certificate from
Findlay Marke
t in Over the Rhine or
the Friendly Market
in Boone County. My sister and mother have done this for me as a gift, and I LOVED it! Both of these markets have so much to offer for the cooks on your list.
I can find whatever I need at either market, especially the most unusual of ingredients. It's fun to walk around and purchase a little bit here and a little bit there from the shops and put it together into an awesome gift basket.
Bourbon ~
Nothing says Kentucky like a good bottle of bourbon! Whether it be a bottle of bourbon, a bourbon barrel or a gift certificate for a bourbon flight at a local bar! Or maybe you want to plan a trip on the Bourbon Trail for someone you love.
Wood Crafts ~
Grainwell in Covington was started by three sisters and they sell "genuine wood centric goods". You can purchase items from their shop or have personalized items created. I have done quite a bit of shopping for local gifts at Grainwell! Their work is amazing! They make wall decor (I love those Cincinnati & Covington signs!), coasters, ornaments, maps, and much much more! Visit their shop in Covington to see for yourself.
Personalize It ~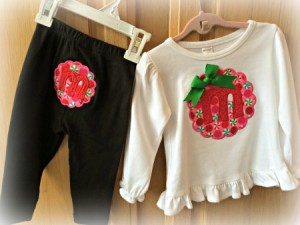 Consider something unique and PERSONALIZED for folks on your list! MK's Totebags & Monogramming in the Main Strasse Village has something for everyone, from babies to ladies to brides to families to the gents of the family. She has everything from clothes to cups to coolers. It's really the perfect place to get gifts all year long, but during the holidays she really shines with some adorable holiday items such as stockings, dresses, aprons, ornaments and MORE. Order soon, because they get busy close to the holidays! Check out MK's on Facebook.

For All Things OHIO ~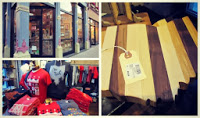 MiCA 12/v is a family owned business in Over the Rhine at 1201 Vine Street. It is one of my favorite boutiques because it is so very unique. It's a special place to find a gift. They have the most interesting collection of local arts and products. You can find items such as t-shirts promoting Cincinnati pride, cutting boards shaped like the state of Ohio, hand made items, fine jewelry made by independent designers, and much much more! Check out their Facebook page for hours.
Artistic Experiences ~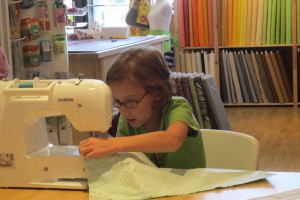 Give the gift of artistic experiences by purchasing tuition for an art class for someone at a local arts organization such as
Baker Hunt
,
The Carnegie
,
Brazee Studios
, or another local arts organization. Or if you know someone who likes to sew, a class at
Sewn Studio
or a gift certificate would make a good gift! We gave Ella the gift of a sewing class at Sewn Studio a few years back and she loved it so much! And it was the gift that kept on giving, because now she has some sewing skills to build on as she gets older!
Local Beer ~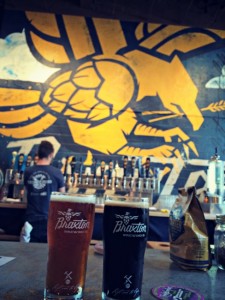 I've already mentioned Bourbon, which made me think of BEER. There are so many great breweries around Cincinnati, that a collection of different local brews would make a fun gift for a beer lover. You can pick up many great local and craft beers at the
Party Source
in Bellevue.
Or perhaps a gift set from a local brewery? Some local breweries sell items such as t-shirts or pint glasses, which when paired with beer would make a perfect gift. I was going to name a few local breweries, but there really are so many that I'd find it hard to list just a couple.
Be a Tourist in Your Own Town ~
How about a BB Riverboat Cruise as a gift?! I know it's something I would love! We have attended many of their cruises and always have such an awesome time. Read all about our Beer & BBQ Dinner Cruise in this post. It's a great local gift…dinner on a boat while you hear live music and learn more about the area from the captain. They offer a variety of cruises to choose from, from kiddie cruises to sightseeing cruises to beer tasting cruises. Check out the BB Riverboats website for more details.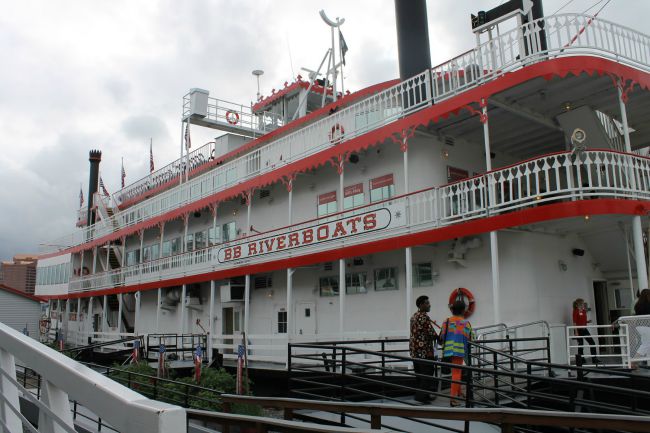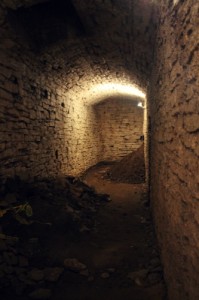 Do you have someone on your holiday shopping list who loves local history, or wants to learn more about the area they live in? A tour from American Legacy is a GREAT gift idea for them! We've taken a few of their tours and loved them. They offer so many different options, from Gangster Tours to Brewery Tours. Check out their website for all the options and prices.
For the Munchkins ~
I'm not going to re-invent the wheel, Family Friendly Cincinnati has a terrific post about local toy shops in the Cincinnati and Northern Kentucky area. Check that out and SHOP LOCAL for the munchkins
For the Out of Towners ~
Consider shipping some Cincinnati Favorites such as Glier's Goetta, Skyline Chili, Montgomery Inn or Larosa's Pizza to Cincy fans in other states. CincinnatiFavorites.com is Santa's Little Helper when it comes to shipping these local favorites to your friends and family out of town!
For the Traveler ~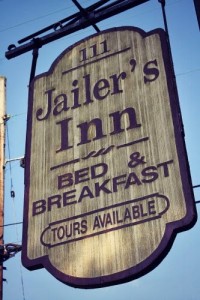 Plan a weekend away exploring one of the great state parks in Ohio or Kentucky, or another city in one of these states that you've been wanting to visit. Two years ago I gave Michael the gift of a weekend away from the kids. We went on the Bourbon Trail in Kentucky with his brother and sister-in-law and then stayed overnight at the Jailer's Inn in Bardstown. It was the perfect gift for a guy with four kids…time away from the munchkins + bourbon. Visit my TRAVEL ARCHIVES for ideas for planning trips. I have documented our travels both near and far, so you are sure to find something to interest you!
What am I missing on this LOCAL GIFT IDEA LIST?? Comment below and share your ideas!