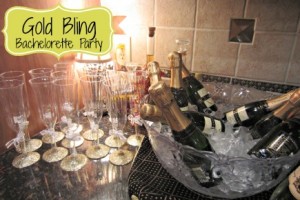 Are you looking for a glamorous theme for a Bachelorette Party? How about Glitter & Gold? That's the look my cousin went for when planning a Gold Bling Bachelorette Party for her sister in law a few months back. It was a very fabulous party with all sort s of special touches that sparkled with glitter & gold. Bachelorette Parties don't have to be all about the bars and booze and partying.* Bachelorette parties can be hosted in a quiet civilized manner with glitzy decorations and classy touches.
 Gold Bling Bachelorette Party ::
My cousin Shannon put together quite the event at her home to honor her sister in law's last days as a single lady, and I'm going to share some of her ideas with you. You can find even more ideas on Pinterest, that's where Shannon found her inspiration.
The Dining Room Table was all decked out in glittering gold flair.   Gold candles, gold dishes, gold knick knacks and more.  It was so beautiful.  We snacked on finger foods and sweets: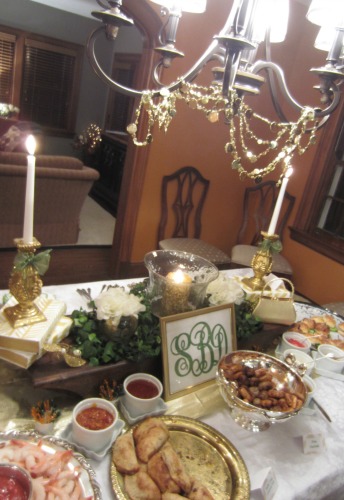 Look at these adorable Food Cards…that's glittery gold chevron on the paper.  So cute!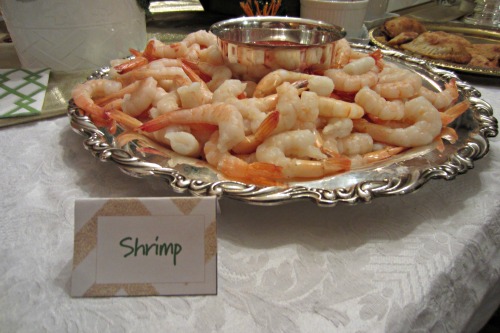 Fun & Fancy Sweets: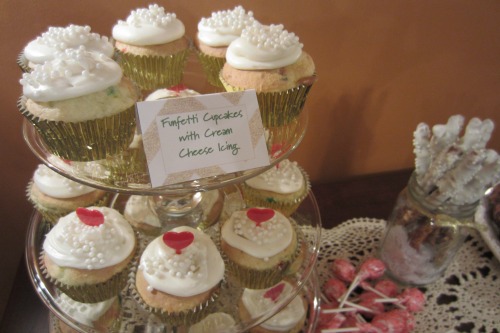 Here's my contribution to the party….Pudding Shots: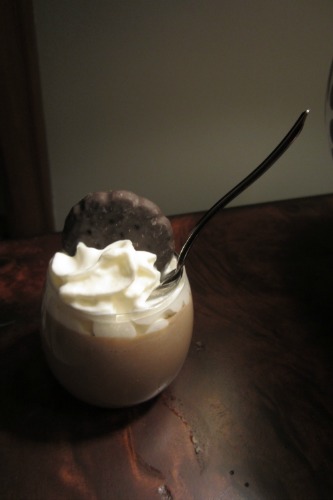 Fun & Games: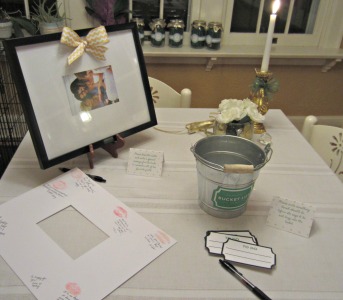 The Bachelorette "Bucket List", add something for the Bride "To Do" before she says I do:
Small bottles of Bubbly with plastic champagne glasses adorned with gold glitter and ribbons: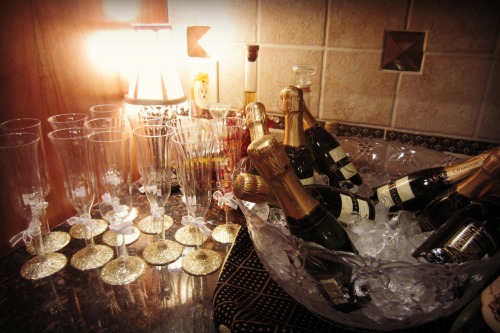 Two beautiful ladies, Sarah and Shannon:
***I should mention that after this classy & fabulous Bachelorette Party the younger ladies did indeed go out to the bars and party all night in a limo. The older ladies like myself went home and crashed in bed at 9pm.  And of course there were naughty gifts aplenty at the party!