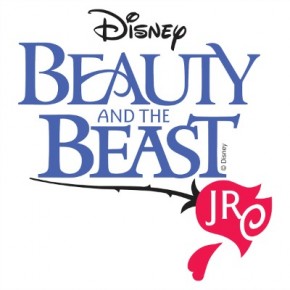 The Children's Theatre of Cincinnati is preparing to begin it's 90th season and they will be opening up with Disney's Beauty & The Beast JR.  I cannot tell you how excited my Ella is about going to see this show next week!  We've loved all of the Children's Theatre shows we have seen, but she is extra excited about this one.  I cannot attend because we have a previous commitment, and I'm so blue because I'm a little girl at heart and Belle is one of my favorites of the Disney princesses.  Ella is going to have a special ladies night out with my Auntie Annie, and I will have to console myself with hearing about it from her.  Perhaps I'll even persuade her to write a blog post to let you fine folks know what she thought about it!   Thanks to the Children's Theatre I have tickets for Ella and Anne to attend AND I have a voucher good for TWO tickets to the show to give away to one lucky reader!
More Details About Beauty & The Beast JR ::
The Children's Theatre of Cincinnati kicks off its 90th MainStage season October 17-19 and October 25, 2014 at the Taft Theatre with DISNEY'S BEAUTY AND THE BEAST JR., one of the company's most requested shows. The brainy and beautiful Belle yearns to escape her provincial life…and her brute of a suitor, Gaston. However, Belle gets more adventurous than she wanted when she becomes a captive in the Beast's enchanted castle! Dancing flatware, menacing wolves, and singing furniture fill the stage with thrills in this beloved fairy tale about very different people finding strength in one another and learning how to love.
 The Children's Theatre of Cincinnati is celebrating its 90th season this year. The company was started by The Junior League of Cincinnati back in 1924. The show is being directed by Angela Powell Walker. Music by Alan Menken and lyrics by Howard Ashman and Tim Rice. Book by Linda Woolverton. Originally directed by Robert Jess Roth. Originally produced by Disney Theatrical Productions. DISNEY'S BEAUTY AND THE BEAST JR. is ideal for family with children ages 4+.
 DISNEY'S BEAUTY AND THE BEAST JR., The Children's Theatre of Cincinnati, through October 25. 7:30 p.m. Friday, October 17, Saturday October 18 and Sunday, October 19 at 2 PM and Saturday, October 25 at 2 PM and 5 PM; Taft Theatre, 5th and Sycamore Streets in Downtown Cincinnati. Tickets $7-$25. 1-800-745-3000, www.ticketmaster.com and select Kroger outlets.
Don't miss The Children's Theatre of Cincinnati's Family Gala: October 18, 2014 at 5 PM. This family event features a private performance followed by dinner, games, dancing and fun for all ages at the Scottish Rite Ballroom. Tickets are $150 for adults and $75 for children. Seating is limited. Email tickets@thechildrenstheatre.com to be added to the invitation list.
Beauty & The Beast JR Ticket Voucher Giveaway ::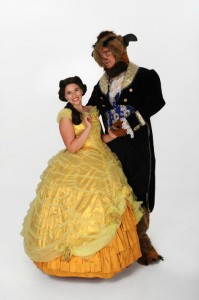 The Details ::
I have a voucher to give away that can be redeemed for 2 tickets to see Beauty & The Beast  Jr. at the Taft Theatre on Friday, October 17th at 7:30pm.  I will draw one random winner on Sunday, October  12th at  8pm.  The winner will be emailed and have 24 hours to contact me via email or another name will be drawn. I will mail you the voucher which you will need to take to the Taft Theater box office the day of the show (one hour before) to trade for tickets.   Subject to availability.  Please be sure you are available on this date before entering the giveaway.
How to Enter (answer this question):1.  Who is your favorite character from Beauty and the Beast?
The following entries are optional BONUS entries! 
3.  Share this giveaway with your friends on Facebook, and be sure to tag "
the little things blog
" and in your post!  Leave a comment telling me you shared.
4.  Tweet about the giveaway!  Make sure you add @LittleThingsMom and @TCTCincinnati in your tweet!  And then comment below telling me you did so.
5.  Follow along…sign up for Email Newsletters for this blog (upper right hand corner of this blog) and then leave a comment telling me you did so.  Or if you follow along another way then tell me that.

Disclaimer: I was given tickets to give away as well as two tickets for my family to attend the show.  The opinions are 100% my own!