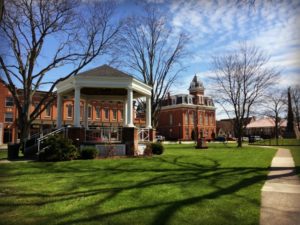 While on our way to Sandusky this week we made a pit stop in the nearby Village of Milan, Ohio to have lunch.  Milan, Ohio is about three and a half hours north of the Greater Cincinnati area where we live.  We drove through this charming town last fall on our way to Sandusky for a conference and I made a mental note to visit the city in the future at some point.  The opportunity presented itself last week when we were on our way to Sandusky for a few days for Spring Break.  While we were just about fifteen minutes away from Sandusky I thought it was worth a stop in Milan to grab a bite for lunch and to see the birthplace of Thomas Edison.  We spent less than two hours in Milan, Ohio but we enjoyed every minute.   Walking around the town square in Milan is a bit like stepping back in time, it's such a gorgeous historic little village.
We pulled into the town square and saw that there were several restaurants to choose from, but we simply HAD to eat at The Wonder Bar, since one of our favorite hangouts at home is Wunderbar in Covington.  The Wonder Bar had a great selection of beer and fantastic burgers.   The kids were anxious to be on the road after lunch, but I insisted on a short walk around town to stretch our legs before we headed on to the hotel.  We walked a short distance to the home where Thomas Edison was born and then strolled the neighborhood looking at the gorgeous homes and buildings.  This great old town is a wonderful place to spend some time, and next time we are in the area I hope to spend some more time exploring and visiting the quaint shops and museums, or perhaps do a little geocaching.
Lunch at The Wonder Bar ~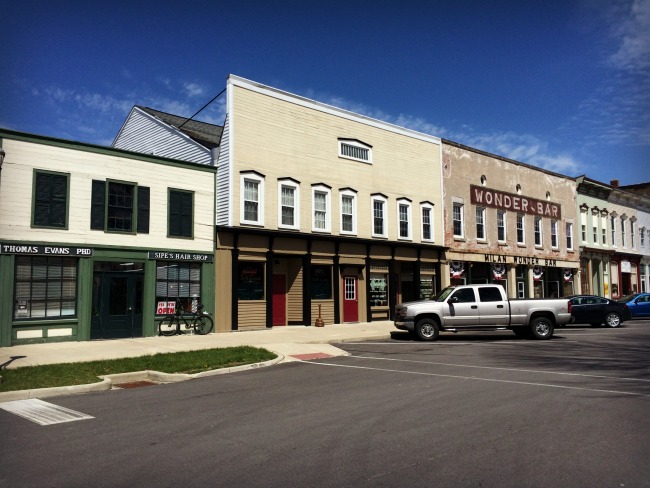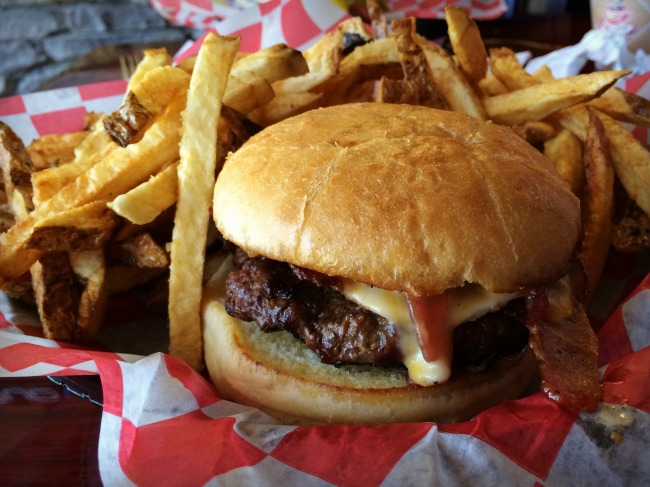 The Birthplace of Thomas Edison ~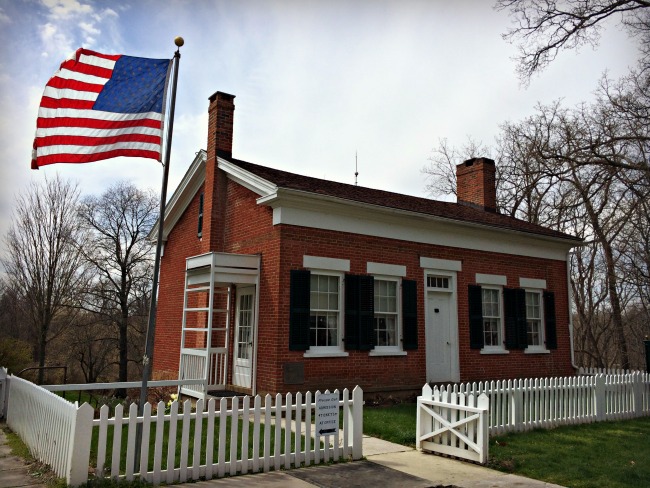 A Walk Around Milan Ohio ~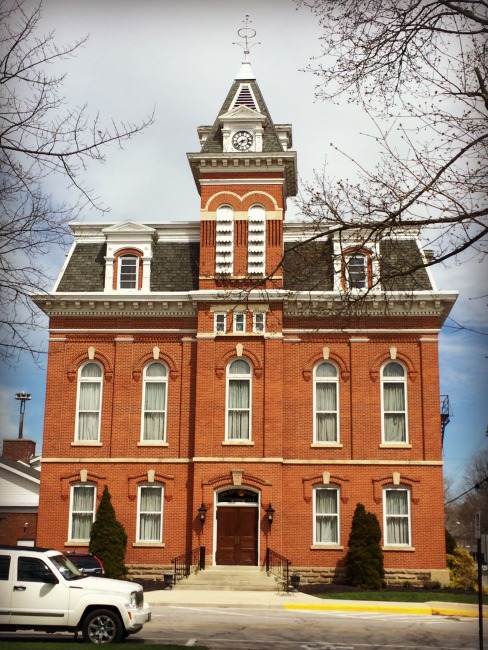 Milan Township Hall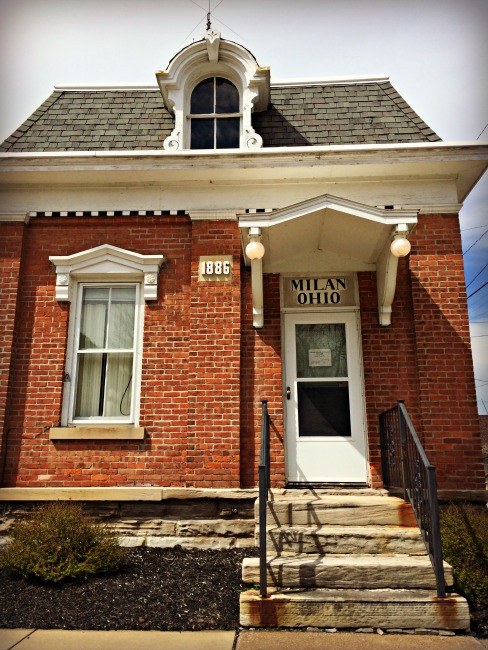 Milan's Historic Police Station & Jail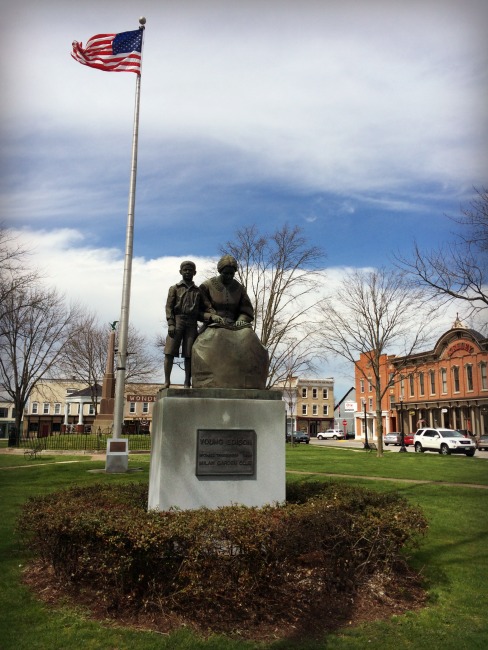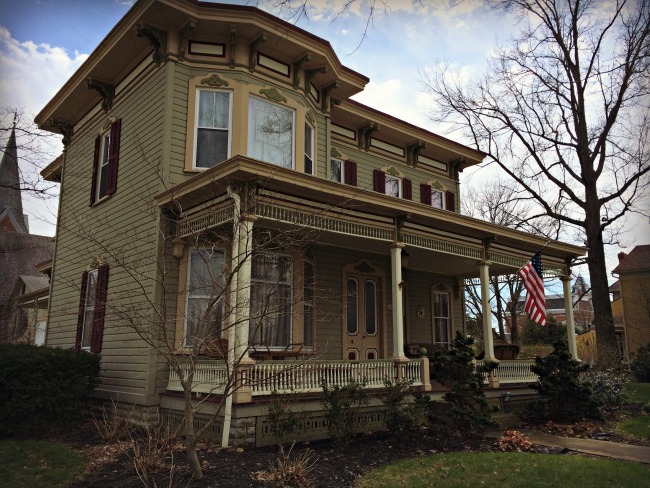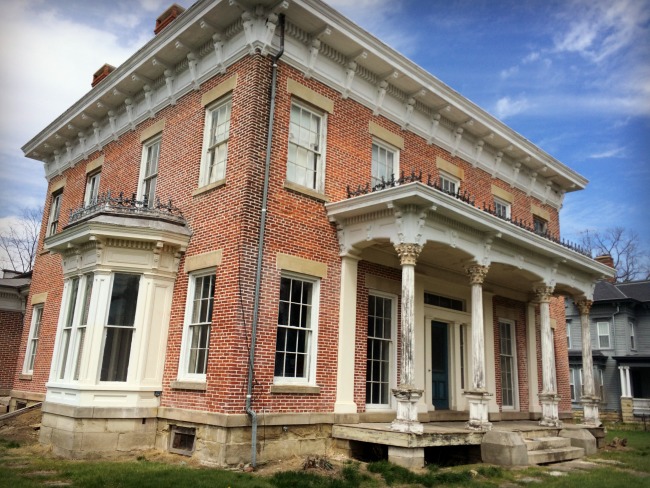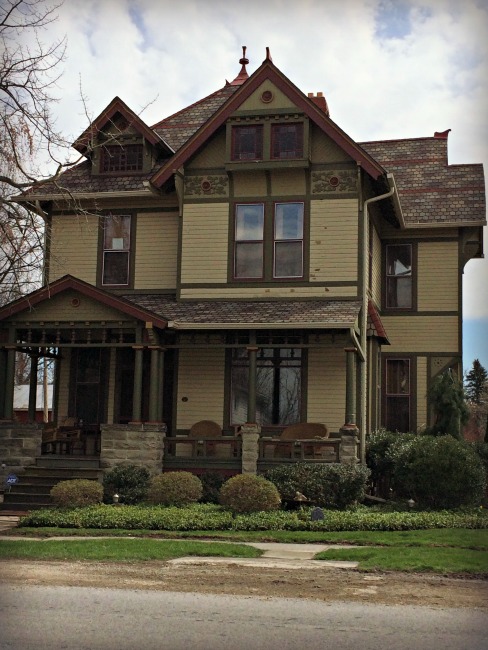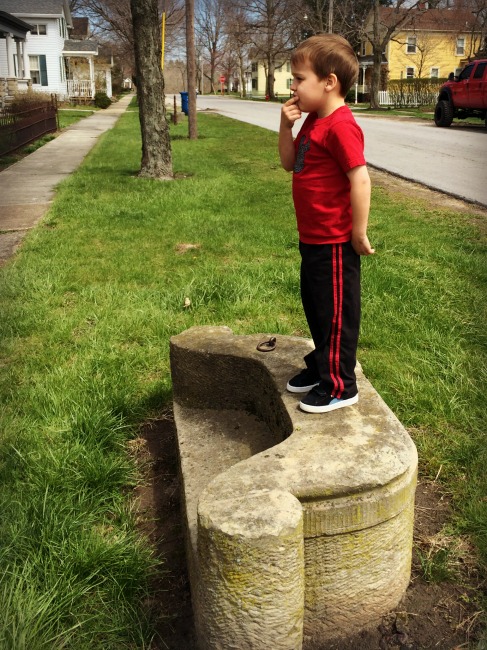 Some of the homes in Milan still have old carriage steps in their front yard.  Henry took a few minutes to puzzle out what they were.  He couldn't figure out whether this one was a bench or one of the mustache statues that decorated Greater Cincinnati during the All Star game last summer.  The older kids schooled him on what the carriage steps were really used for – getting into carriages and onto horses back in the day.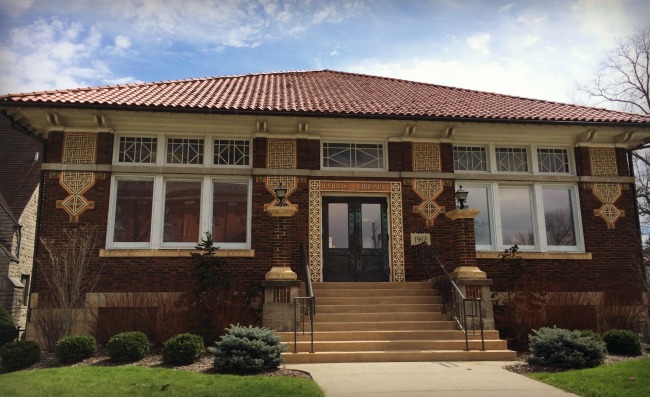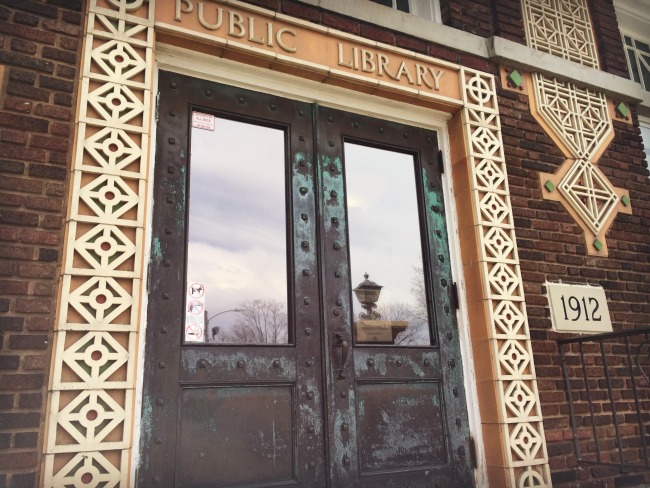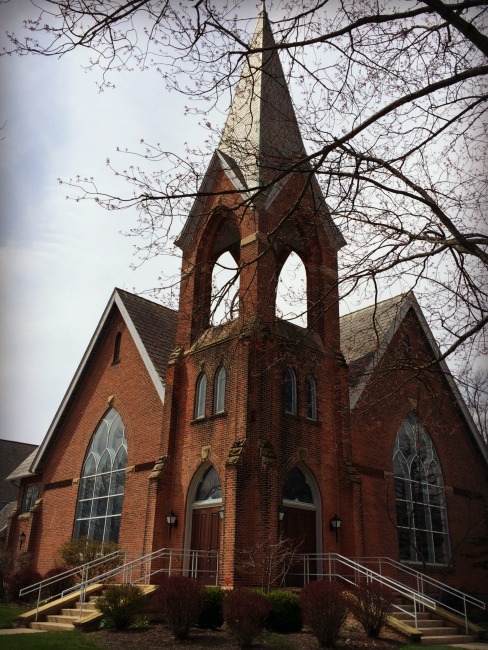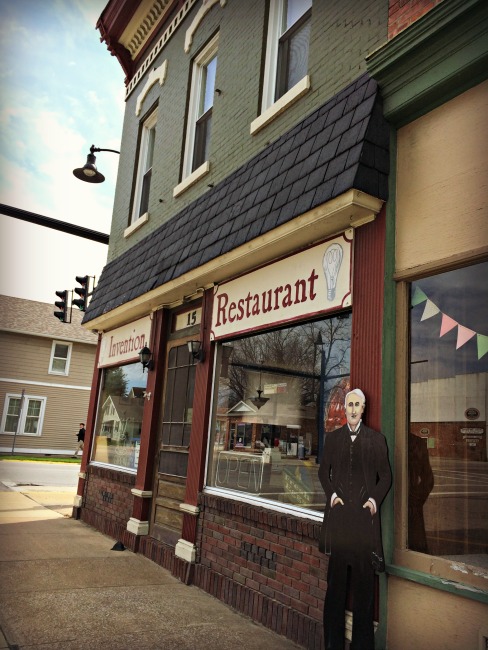 The Invention Family Restaurant looked like a fun place to eat…maybe next time!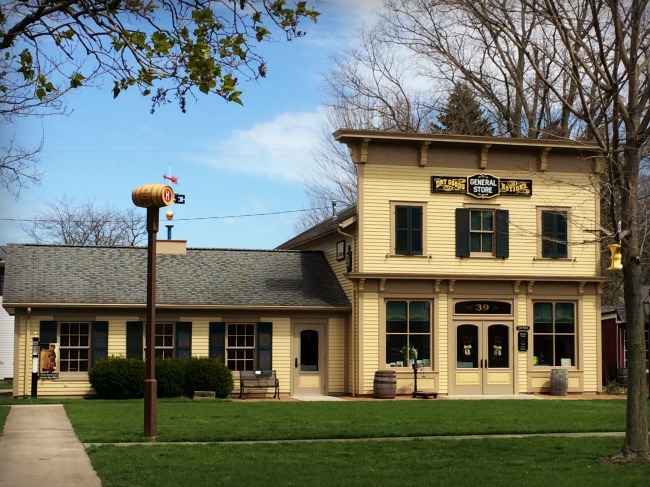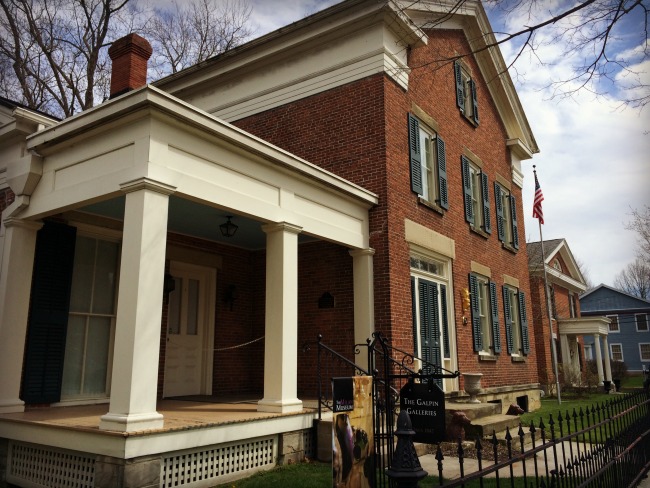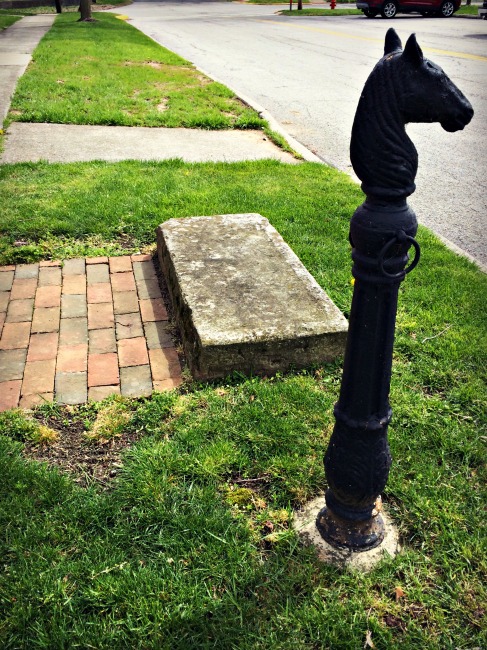 More Posts about Exploring Ohio Cities:
Sandusky:  Cedar Point & Hotel Breakers
A Quick Stop in Mansfield, Ohio