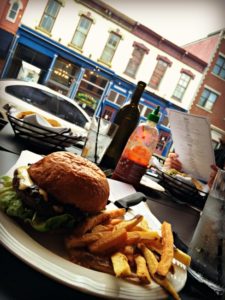 Dining at Inspirado at Madison Gallery in Covington is a unique culinary and visual experience.  Inspirado is not just your run of the mill restaurant, it is also an art gallery with rotating masterpieces on the walls.  Once you dine there you will want to come back for the delicious food but also to see what art work is going to pop up next on the walls.  I have dined at Inspirado several times and have enjoyed my meals (and desserts) there immensely.  The menu is not huge, but they have some really unique offerings, and even their burger is jazzed up with a house made bacon marmalade, roasted garlic rosemary aioli and greens.  I'm seriously obsessed with this burger!  The portions are very generous at Inspirado, so take precautions to save room for dessert because the Nutella & Banana Empanadas are outrageously delicious.
Not only are the walls adorned with paintings, but there are also sculptures and other 3D art pieces displayed on the walls and shelves in the room.  I've even seen artists come in while I've been dining to set up sculptures that they've made.  And one evening while I was eating at Inspirado there was a painting party going on.  It's really a great space for meeting up with coworkers, having a special night out with the family or catching up with friends.  Along with the spacious dining room there's also a bar in the back of the restaurant if you are looking for something a little more intimate.  And until October of 2016 there will be a special "parklet" outside of the restaurant on display for folks passing by to ride bikes to generate images on a movie screen.  I'm not doing this parklet justice…it's a cool creation, you need to see it for yourself.  Reservations are not needed at Inspirado during the week, but you might want to call ahead on weekends.  What are you waiting for? Make plans to visit Inspirado soon!
Inspirado at Madison Gallery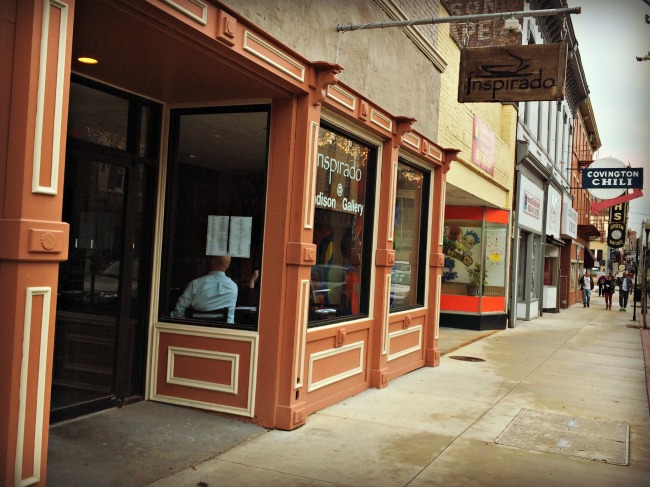 Start with the Chorizo Fundido, it's soooooo good:
The Cemita: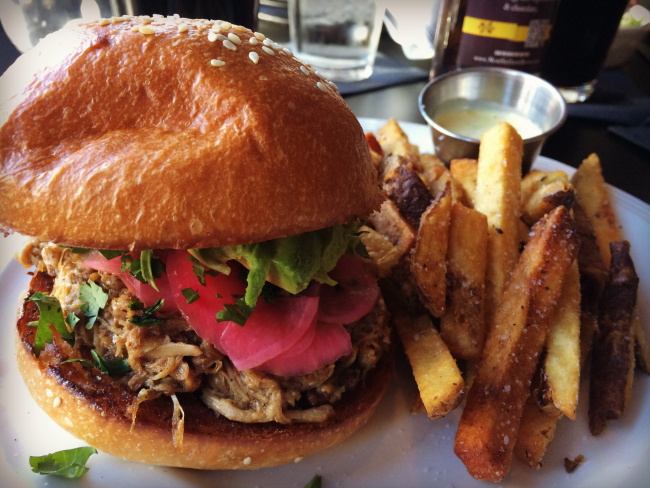 (braised pork shoulder, avocado, chipotle aioli, cilantro, pickled red onion and radish)
Street Tacos: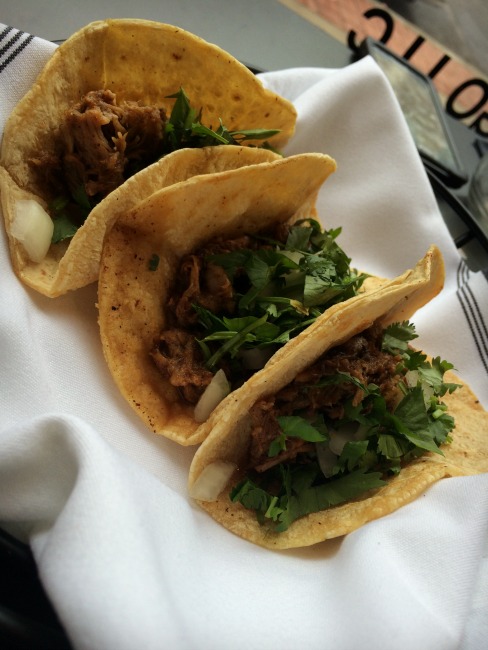 (mojo braised pork, onion, cilantro, lime)
The Burger: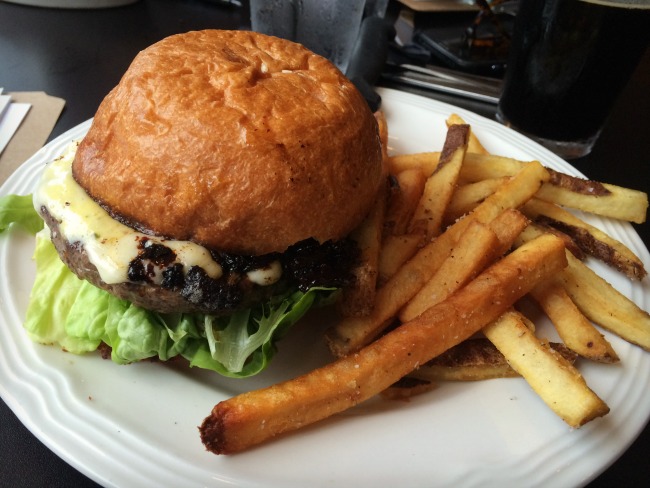 Bruschetta: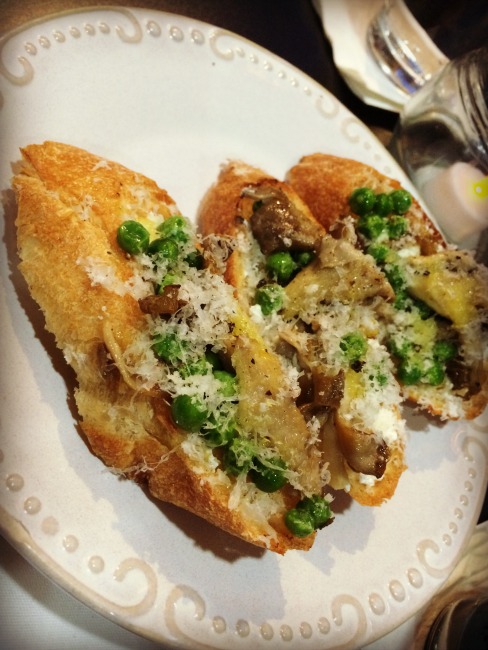 Scallops as far as the eye can see…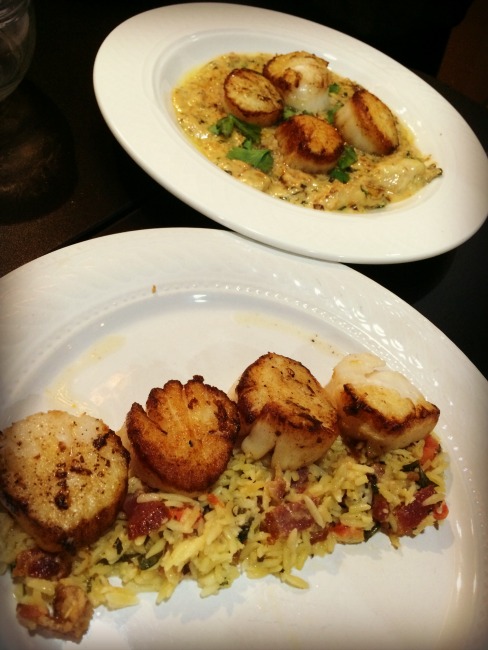 Kentucky Hot Brown: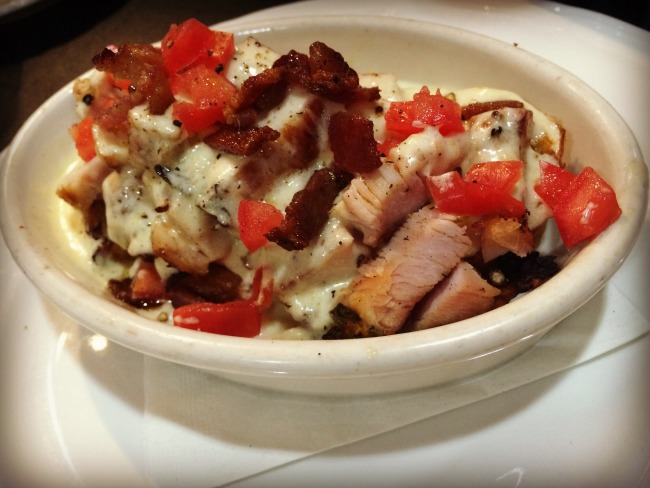 Ensalada Cubano: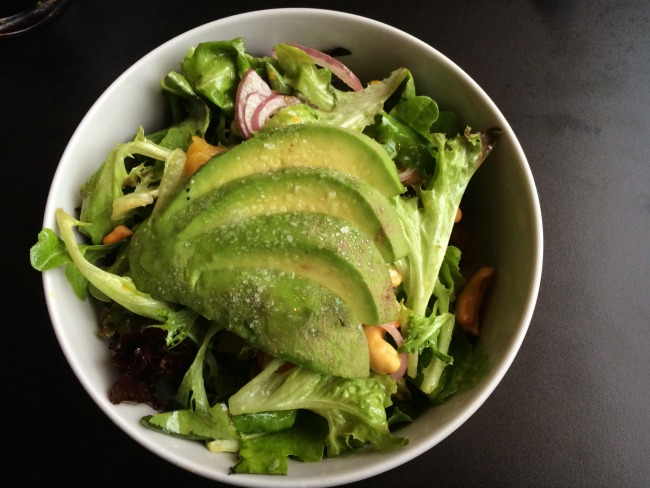 Pound Cake with berries & almond cream: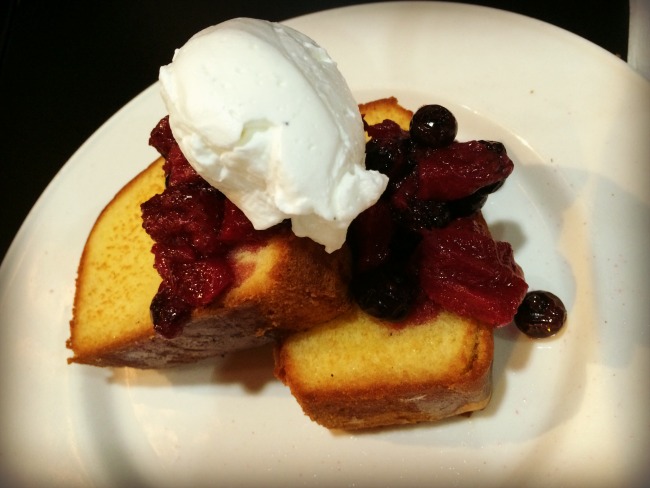 The Nutella  & Banana Empanadas: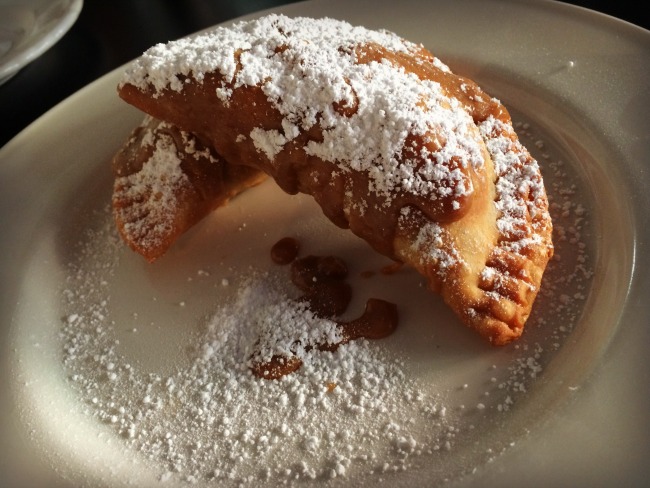 The Kitchen: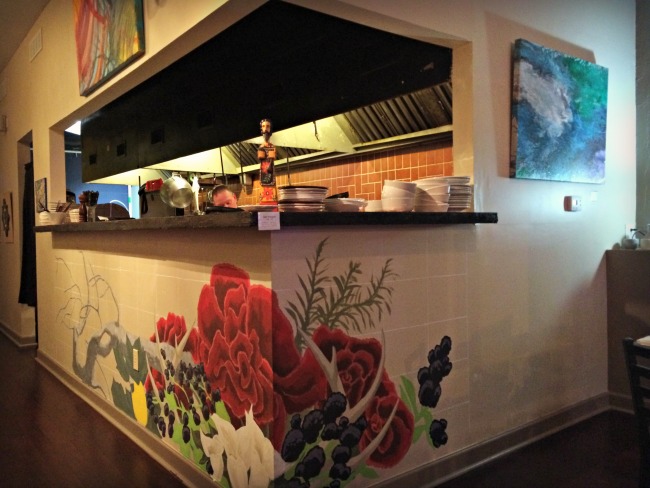 Oh how I love an open kitchen in a restaurant!
Art Work: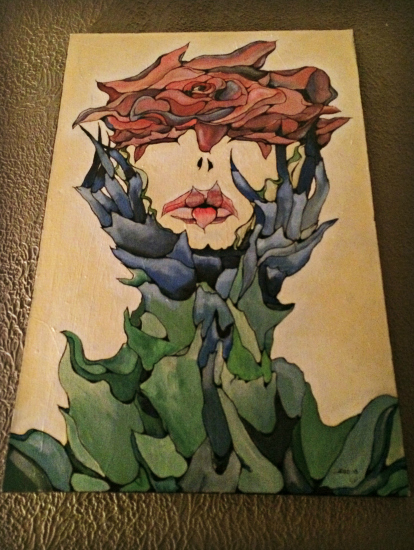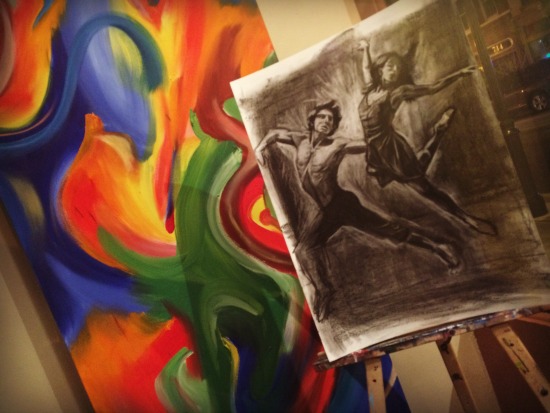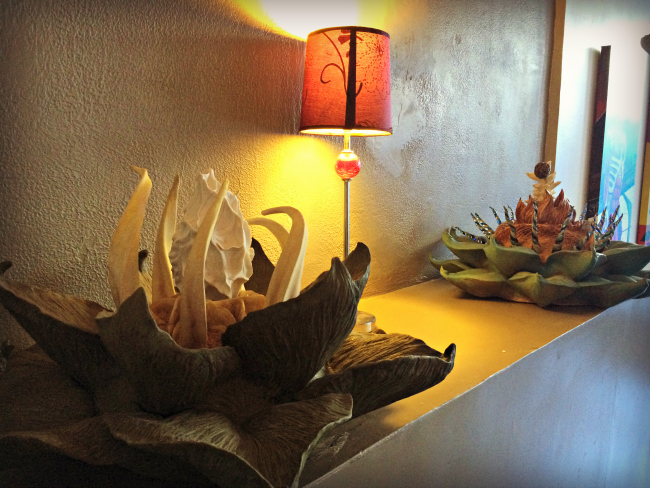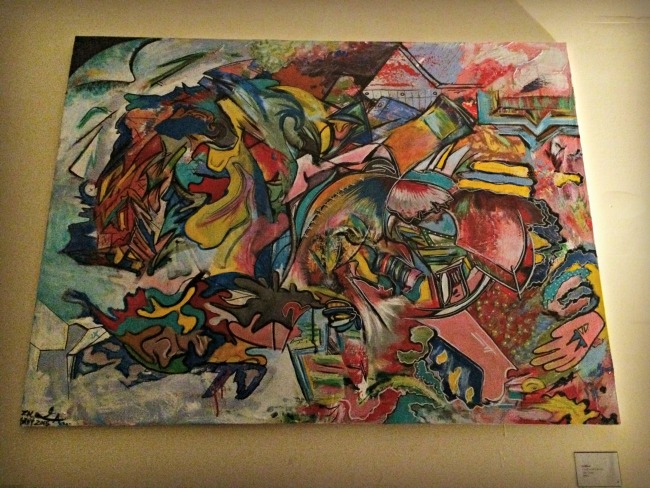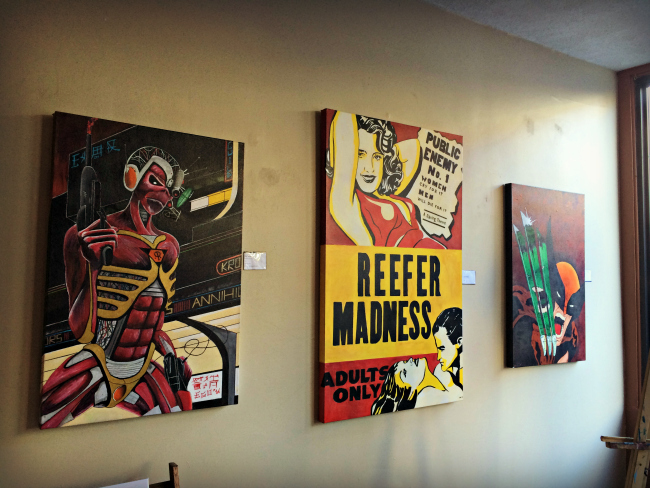 Inspirado at Madison Gallery is located at 715 Madison Avenue in Covington.  Visit the Inspirado website for hours, menu and other important information.