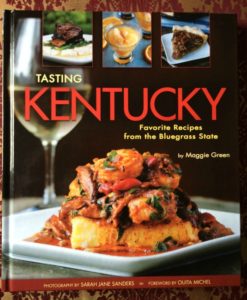 When I caught wind of the news that Maggie Green was creating a new cookbook called Tasting Kentucky: Favorite Recipes from the Bluegrass State I got pretty excited.  And the more I learned about this cookbook the more excited I got.  I was already a  huge fan of Maggie's, in fact I even spend time daydreaming about her being my personal chef.  Maggie is the author of one of my all-time favorite cookbooks, The Kentucky Fresh Cookbook, which is a collection of her favorite seasonal dishes to make based on what foods are fresh each month.  Her newest cookbook also focuses on Kentucky cookin' but in a completely different way.  In Tasting Kentucky Maggie not only shares her own recipes, but she also collected many recipes from chefs across the commonwealth to add to this book to give readers a truly scrumptious array of recipes representing Kentucky's unique cuisine.  I loved seeing some of my favorite local restaurants spotlighted in this cookbook, and trying recipes from other restaurants from across Kentucky is giving me a good idea of restaurants to check out when we are travelling.
Tasting Kentucky: Favorite Recipes from the Bluegrass State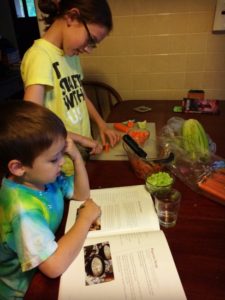 This spring seemed busier than usual, so I wasn't cooking dinner as much as I'd like.  Getting my copy of Tasting Kentucky in the mail was just the kick in the pants I needed to get back into the kitchen.  Upon receiving my copy of the book I immediately sat down to read through it and I couldn't put it down.  By the time I finished going through it I had a pretty lengthy list of "Must Try" recipes.  I decided to start with the recipe for Burgoo, which just so happened to come from the kitchens at the Keeneland.  And what better to pair with the Burgoo than the Bread Pudding with Maker's Mark Bourbon Sauce, which also came from Keeneland.  The kids and I made these recipes on Derby weekend, to celebrate the big race.  I love involving the kids with dinner prep, it not only teaches them kitchen skills, but helps me out a great deal!  Both the Burgoo and the Bread Pudding were delicious, and have already been added to our list of favorites for our dinner rotation.  A week later I made the Beef Short Ribs with Bourbon Barrel Ale from The Village Anchor restaurant and those were also a big hit with the whole family.  I feel like I'm going to spend my summer going through this cookbook and trying as many recipes as I can.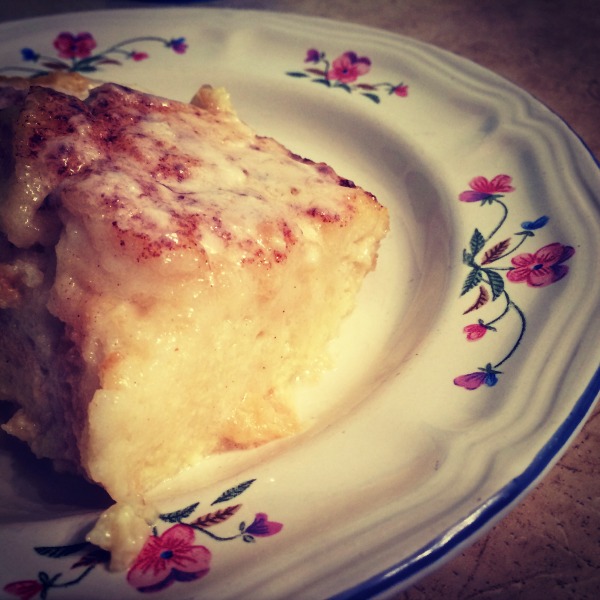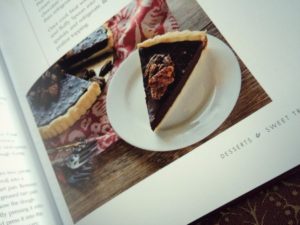 While I've spent much of this post bragging on the mad cooking skills and cookbook-creating skills of Maggie Green it's also important to shine the spotlight on the photographer for Tasting Kentucky.  Sarah Jane Sanders photographed each of the dishes in Maggie's own kitchen and her photographs are fabulous.  They will seriously make you drool.  What I would have given to have been in that kitchen while the testing and photographing of the recipes was going on!  I'll have to do my own taste tests in my kitchen, and I'll post my own pictures on Instagram, but they won't do nearly as much justice to the dishes as Sarah Jane's pictures did.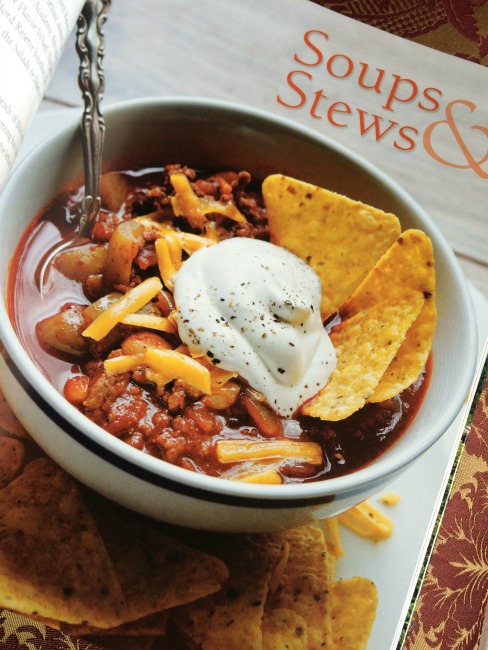 You don't have to be from Kentucky to appreciate this cookbook.  It doesn't  matter what state you live in, Bourbon Slush is always delicious.  The recipes in this book would please any palate, no matter what state you are in.  But if you have family who lives out of town this would be a perfect gift to send to give them a taste of home.  I know that this is now going to become a go-to gift for us, because I love to give the gift of good eats (and I love to support local businesses).
If you don't own one or both of these cookbooks yet you really should add them both to your collection.  I guarantee you will find recipes to love and make again and again.  Tasting Kentucky can be found in the Greater Cincinnati area at:  Joseph Beth, Bunches of Bows in Ft Wright, Monera in Ft Thomas, Village Gifts in Covington and Amazon.com.   Let me know what your favorite recipe is when you add these cookbooks to your collection!
Disclaimer:  I was given a copy of Tasting Kentucky for review purposes but as usual all of the opinions stated in this post are 100% my own.