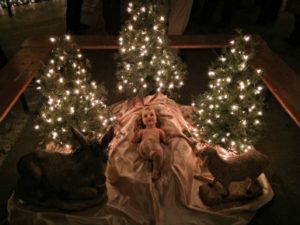 There is a truly unique holiday experience to be had in Over the Rhine, and you don't have to spend a dime.  A Franciscan Christmas takes place at St. Francis Seraph Church and the Christian Moerlein Event Center.  Both locations are locate within a block of each other and are impressive historical landmarks in Over the Rhine.
The Franciscan Christmas at St. Francis Seraph Church and Moerlein Brewery focuses on the Nativity Scene.  The Franciscan Christmas experiences is an homage to the creche scene displayed by Christians all over the world to celebrate the birth of Jesus Christ.  Even if you are not a devout church-goer the Franciscan Christmas is still a pretty spectacular exhibit to visit, especially the Crèche Collection from around the world at Moerlein.
A Franciscan Christmas
Live Nativity:
In the gardens of Saint Francis Seraph Church you can view a nativity scene with real life animals. Alongside the Holy Family is a group of farm animals, the favorite of which in my family are the goats.  They love the human attention and love to be petted!
It should also be noted that Saint Francis Seraph is a beautiful church, and if the church is open when you visit the nativity you should duck inside to sit and take in the holiday decorations inside and to have a moment with your thoughts and prayers.  We visit this church each year for Saengerfest and I find it a lovely space to pray.
I should also mention that American Legacy Tours offer several tours in OTR and some of the tours include a  stop at St. Francis where you can learn more about the history of the church.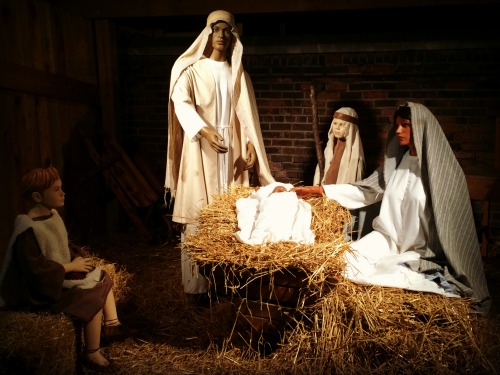 Crèche Collection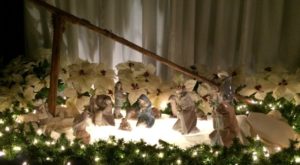 Just a short walk from St. Francis Seraph is the Christian Moerlein Brewery, home to the Crèche Collection from around the world.  This is such an awe-inspiring collection of nativity scenes from so many different cultures.
Along with the crèche collection you can also see a train display, Santa collection, hang out in a living room decorated for Christmas and see the Bockfest Goat dressed for the holidays.
And after you see this cool holiday display head to the taproom for soft pretzels and local brews!  The taproom is a great casual place to kick back.  We might just go back again over the holidays to see this display again and to hang out in the taproom and play board games.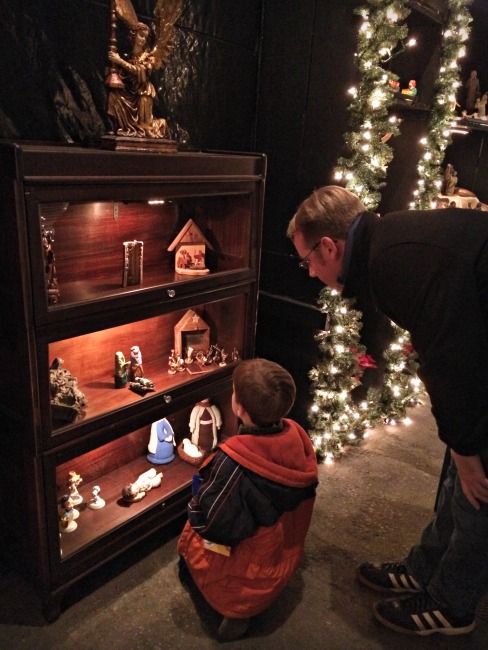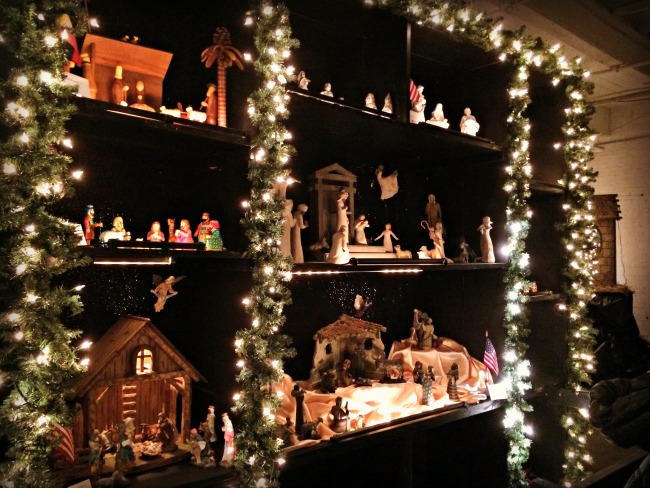 Native American Crèche: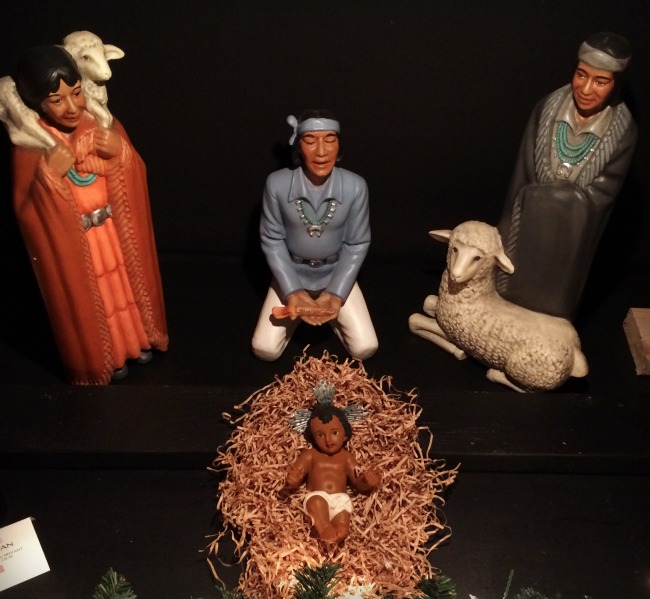 Italian Fontanini Crèche:
Celtic Crèche:
Mexican Crèche: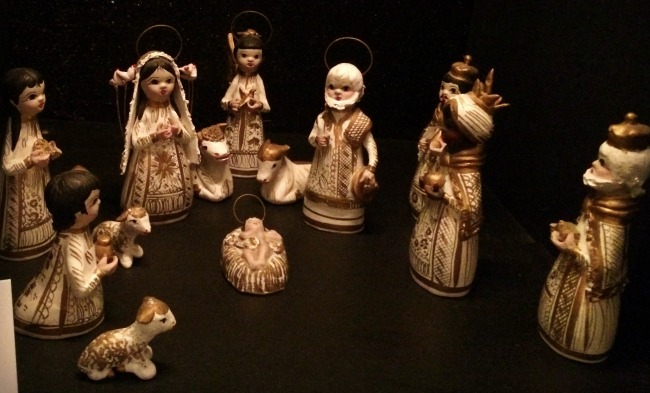 Snoopy Crèche: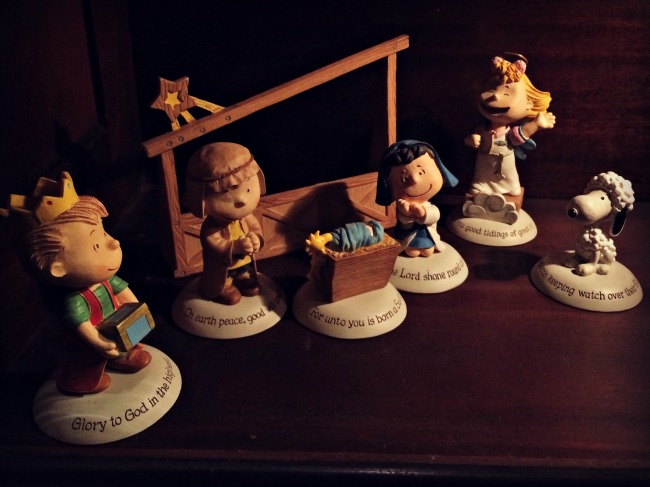 Pakistan Crèche: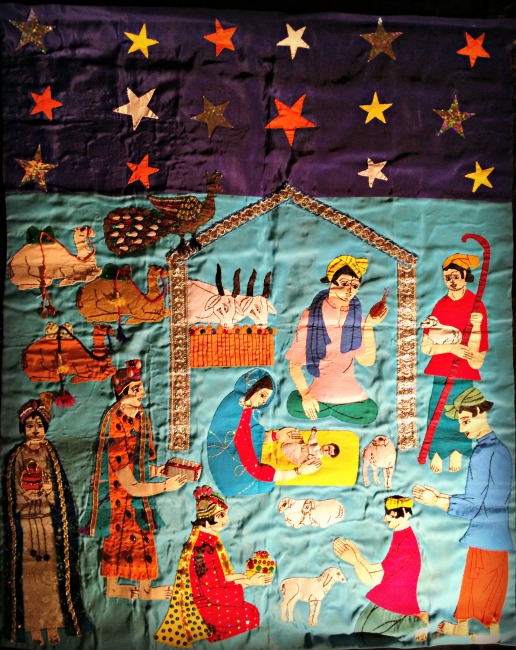 Kenyan Crèche: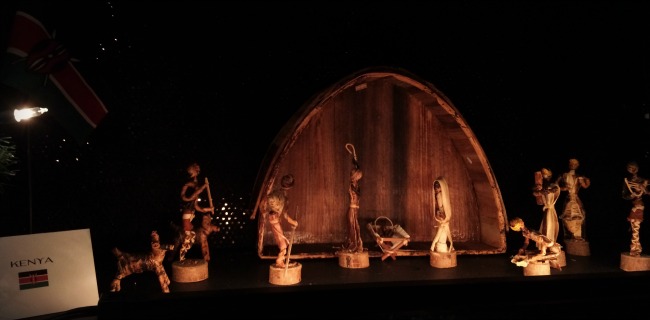 Chinese Crèche: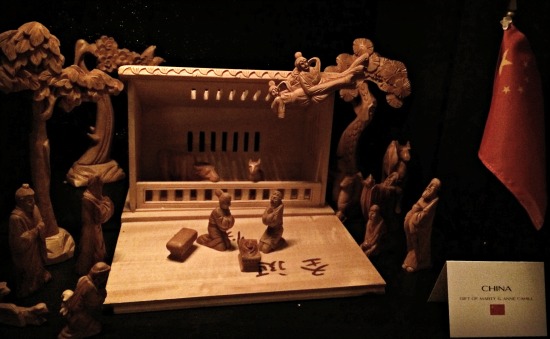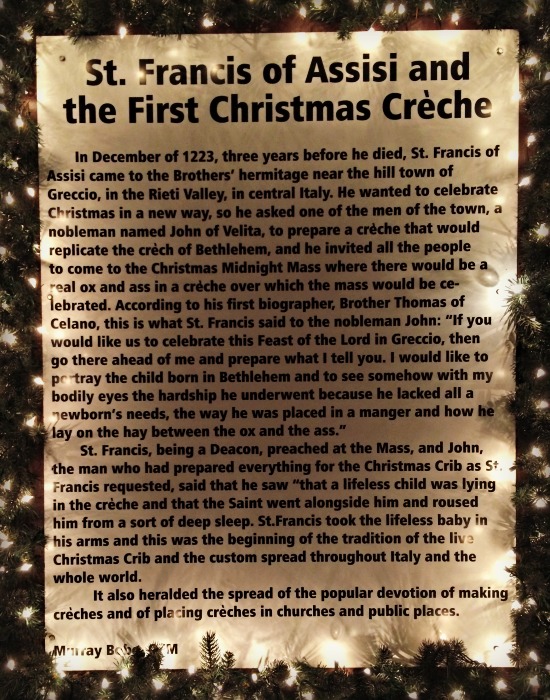 I should note that even though these displays are FREE of charge, they do welcome donations and I highly encourage dropping some dough in the bucket for them!
Live Nativity in the St. Francis Seraph Courtyard dates and times:  December 4 2016 – January 6, 2017  1 PM – 7 PM Daily.
'A Franciscan Christmas' at Christian Moerlein Event Center dates:  November 25 2016 – January 1, 2017 when the Christian Moerlein Taproom is open for business.
For more information visit the St. Francis Seraph website.
Disclaimer:  My family was given complimentary Saengerfest tickets for review purposes, and it was during Saengerfest that we see the Franciscan Christmas.  All opinions are 100% my own.