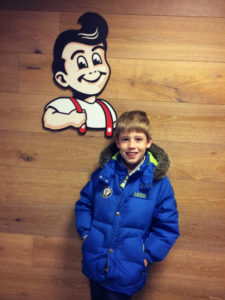 Recently Max and I attended a media event at the recently renovated Frisch's Big Boy in Covington.  The reason for the gathering was to celebrate the opening of the Cincinnati Ballet's Nutcracker AND the introduction of a new holiday dessert item on the Frisch's menu: Peppermint Hot Fudge Cake.  Max and I had a lovely mother-son dinner.  We got to try several new menu items, learned more about the Frisch's Big Boy & Nutcracker partnership, and we even got to meet the chef!  I did not take many pictures of our dinner, because I was too busy trying new things, but I can tell you that their Family Dinner menu items include classics like Turkey, Fried Chicken, Meatloaf, Roast Beef and Country Fried Steak.  For $7.99 you can have any of these menu items paired with mashed potatoes, gravy, green beans and a roll.  I was really impressed with how good all of the dishes were, but Max and I both agree that the Country Fried Steak was our favorite!
We really enjoyed all of the food we sampled and now we have to head back soon to take the rest of the family so they can check it out too.  Here's some more details about our evening at Frisch's…
Frisch's Big Boy in Covington:
I need to give a shout out about the renovations that happened at the Covington location of Frisch's Big Boy.  I was blown away by how different the place looks now! They had a complete makeover, and the whole restaurant seems bigger, brighter and more hip.  I say more hip because they have cool local art adorning the walls, along with old school pictures of Frisch's Big Boy restaurants.  The Big Boy and Godzilla painting pictured below is by Tony Dotson…I love it!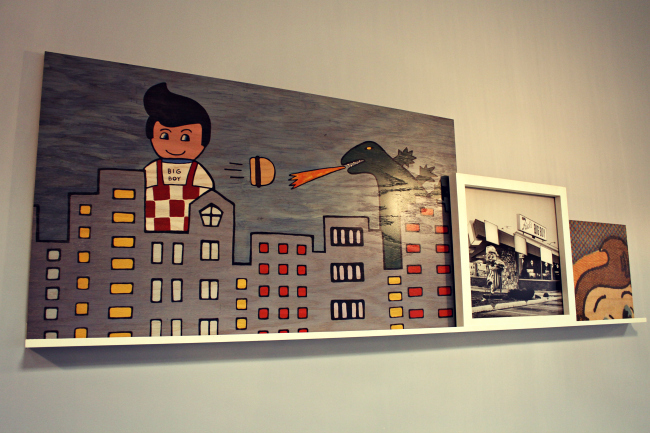 Peppermint Hot Fudge Cake:
Friends…you MUST try this cake!  For the same price as a traditional Hot Fudge Cake ($3.29) you can try the holiday edition that has peppermint ice cream instead of vanilla and is topped with candy cane crumbs.  Max and  I were literally fighting for bites of it.  In order to get the last bite I had to swear we would come back to have it again.  The Hot Fudge Cake has been a staple at Frisch's since 1970 and this is the first time they have changed it up, and I have to say it was a good change!  I absolutely loved the peppermint and chocolate combination!
The Peppermint Hot Fudge cake is a limited edition to the Frisch's Big Boy menu.  They will be serving it until February 7th 2017.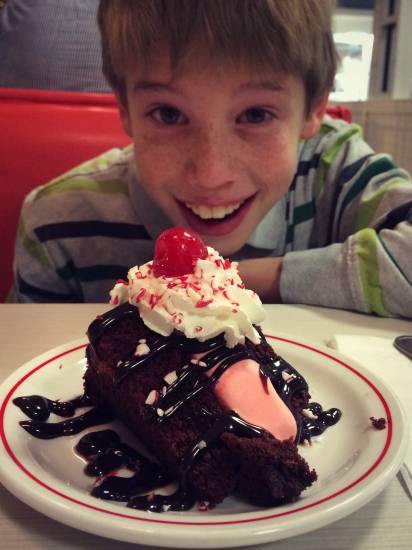 Frisch's Big Boy & The Nutcracker:
While we dined at Frisch's Big Boy we learned more about the partnership between Frisch's Big Boy and the Cincinnati Ballet's Nutcracker.  Before that evening I did not realize just how long this collaboration had been going on.  Frisch's Big Boy has been the primary sponsor of the Nutcracker since it's inception in 1974!  This makes their partnership the one of the longest running corporate sponsorship in our country.   The Cincinnati Ballet's Nutcracker is a treasured holiday tradition for so many families in our area, and Frisch's is a family favorite restaurant, so the match seems perfect to me.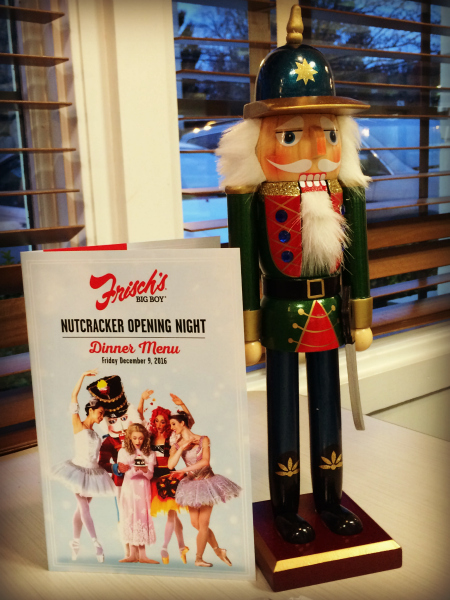 While you are out having holiday adventures be sure to stop by Frisch's Big Boy and try the new Peppermint Hot Fudge Cake.  You can thank me for the inspiration later!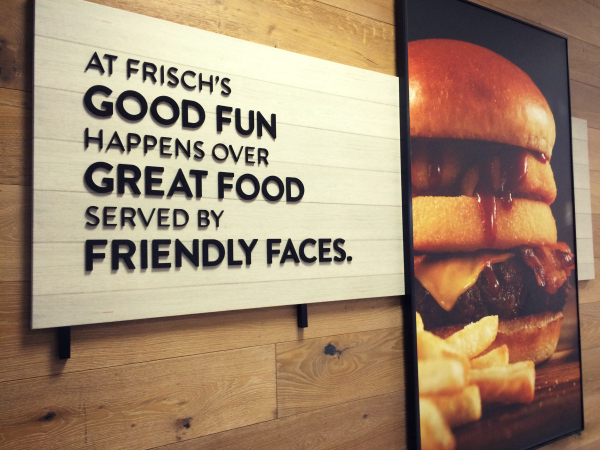 Disclaimer:  This is a sponsored post, but as usual the opinions are 100% my own!  Visit the Frisch's website to see their menu and to find a location near you!