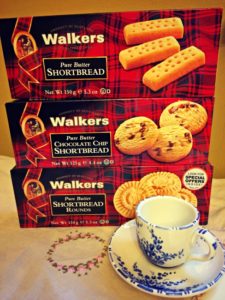 Did you know that January 6th is National Shortbread Day?  Will you celebrate with tea and shortbread?  Might I suggest Walkers Shortbread for your snacking pleasure?  We had the opportunity to taste test a few of their products recently and they were a hit at our house.
I have had a special place in my heart for Walkers since travelling to England and Ireland as a young girl with my grandparents to visit our cousins.  I had never drank tea before the trip, and suddenly we were having tea time on a regular basis, and more often than not the tea was accompanied some sort of cookie or shortbread.   Eating sweet, buttery shortbread still takes me back to tea time with my Nana and Bop.
In honor of National Shortbread Day I'm sharing with you some information about Walkers Shortbread, and a few pictures from my trip with my grandparents.  Also, I have a special offer to share from Walkers Shortbread below!
England & Ireland: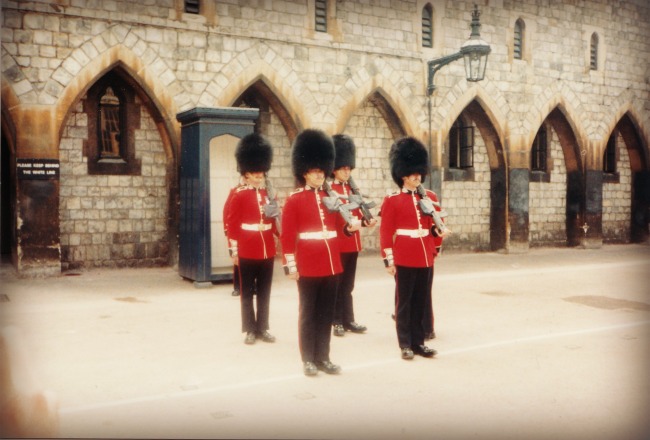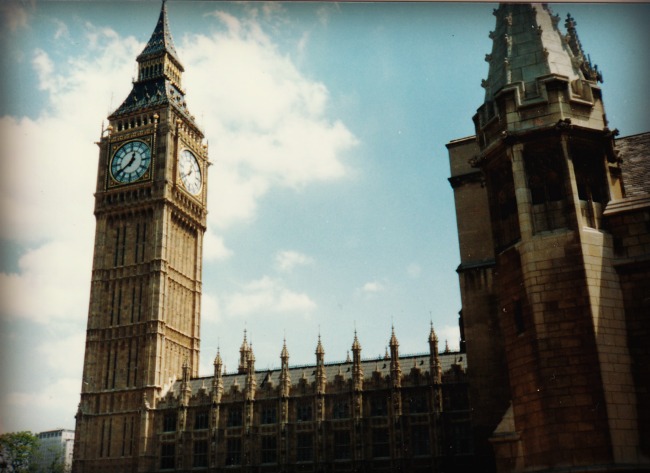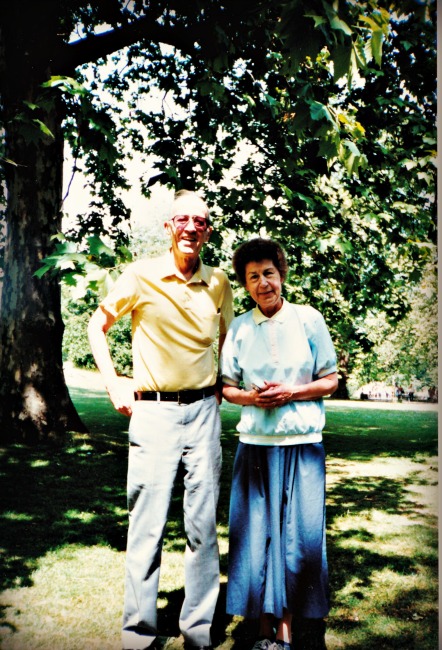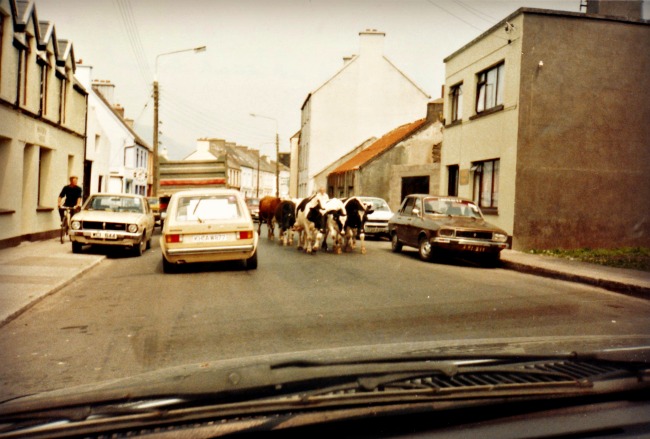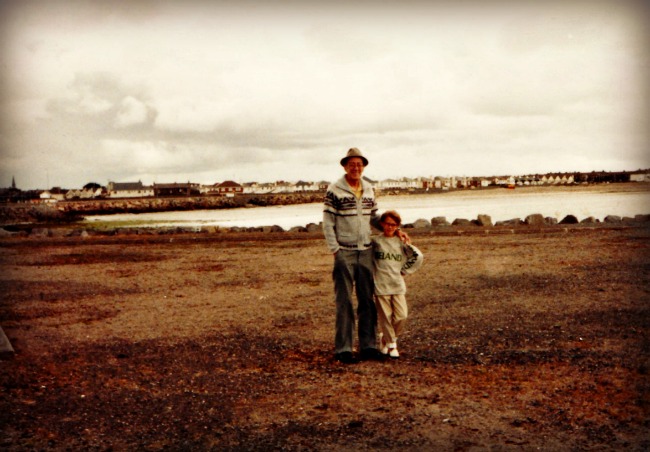 A Selection of Walkers Shortbread:
Walkers Shortbread Fingers – Baked in a square and cut into a "fingers" shape, our pure butter shortbread has a perfect, crumbly "melt-in-the-mouth" texture, full butter flavor and just the right amount of sweetness.
Walkers Shortbread Rounds – Adorned with the Scottish thistle and packaged in an attractive red tartan box, this luxury shortbread is baked in the heart of the Scottish Highlands to our founder's 100-year-old pure butter shortbread recipe.
Walkers Chocolate Chip Shortbread – The timeless delight of Walkers' traditional Scottish shortbread with added luscious chunks of smooth dark chocolate chunks. Chocolate Chip Shortbread brings a certain self-indulgence to give you a real treat.
Walkers Shortbread Promotion:
From now until 1/8/17 if you order $25 or more from Walkers Shortbread you will recieve free shipping and a free tin for your shortbread!  Visit the Walkers Shortbread website for more details.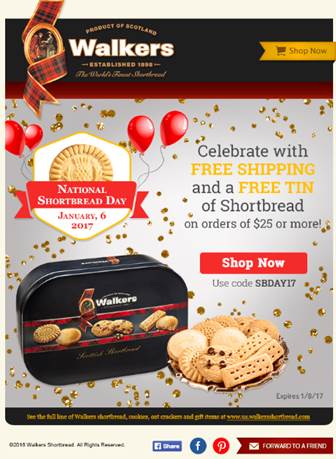 Disclaimer:  This is a sponsored post, I am a part of the Walkers Shortbread Society and I was compensated for my time and given products to sample.  All opinions are 100% my own as always, I really love shortbread!