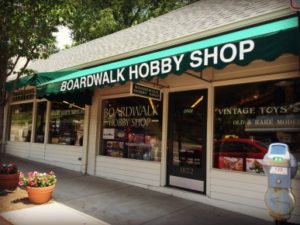 If you need to purchase a board game in Cincinnati then you need to find your way to Boardwalk Hobby Shop in Mount Lookout.  Boardwalk Hobby Shop is my family's favorite place to shop for games…from board games to Magic the Gathering Cards, they have it all!  They have vintage board games and the hottest new games in the market.  They also sell model cars, figures, puzzles and much more.  This tiny hobby shop is filled to the brim with wonder for game and hobby fanatics.
The staff at Boardwalk Hobby Shop is what makes the shop.  The people that work there know their business inside and out and are super helpful and kind to customers.  They will go above and beyond to help you find the perfect game,  and will even order games for customers that they do not have in stock.  Plus everyone that works there is not just helpful, but friendly and kind.  This store is so fun and magical that even my children ask to shop there when it comes time to buy games and such.  We are huge fans of the Boardwalk Hobby Shop and I highly recommend that you check them out!
Boardwalk Hobby Shop ~
Ticket to Ride!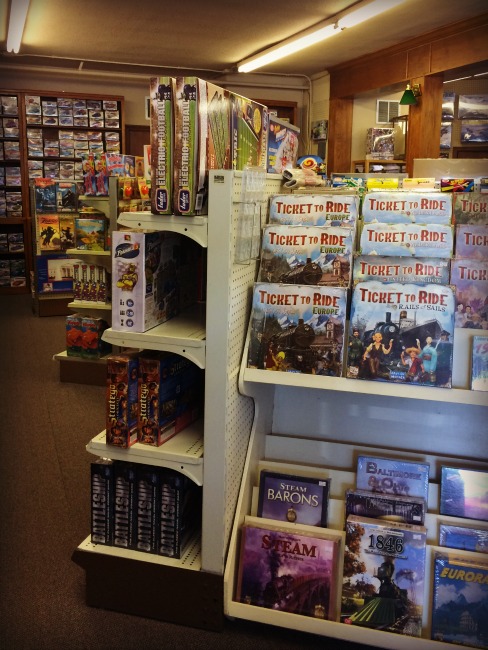 Kids Games of All Sorts: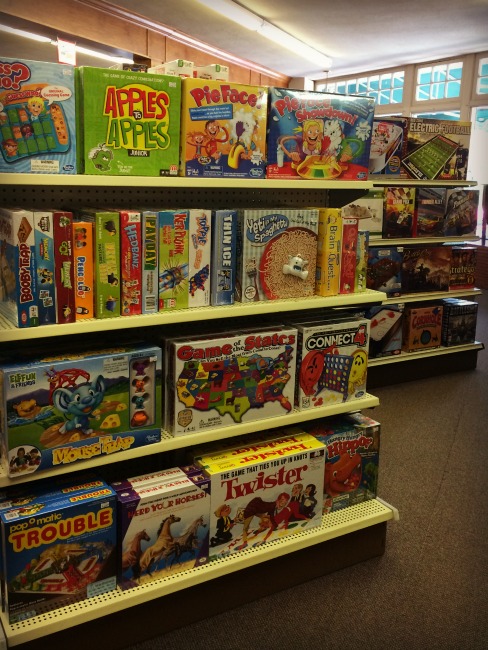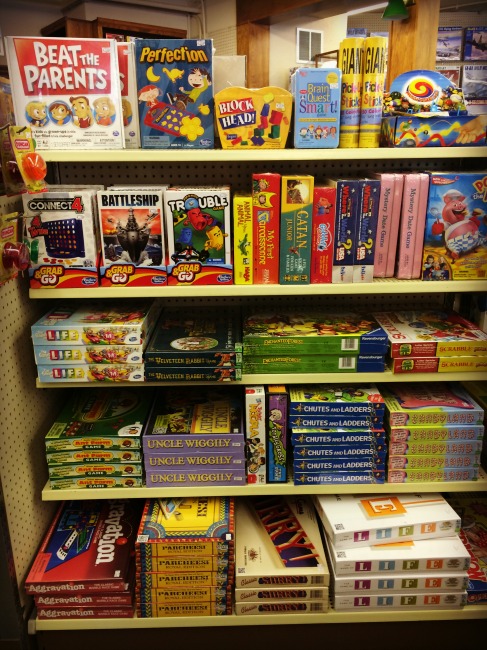 Model Cars: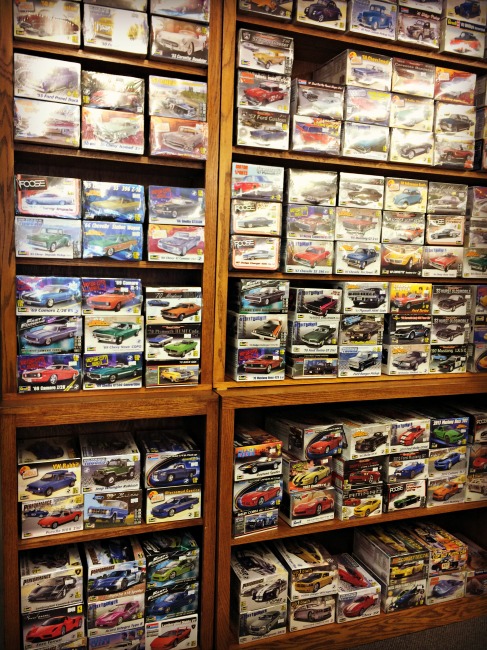 Figures: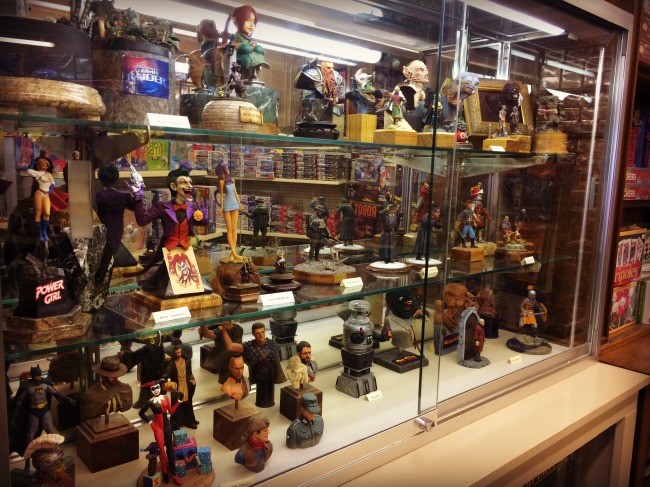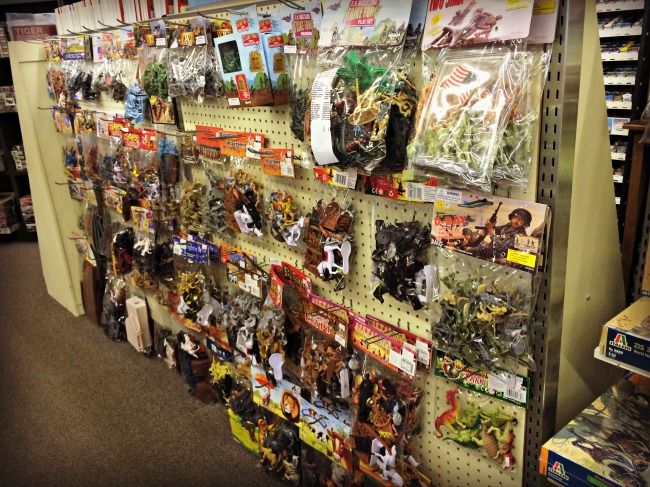 This is just a really small sample of things that Boardwalk Hobby Shop has to offer.  Every time I walk in this place I am taken aback by their selection.  And I always end up buying more than I came in for, but I am never sorry about that come family game night.
Boardwalk Hobby Shop is located at 1032 Delta Avenue Cincinnati