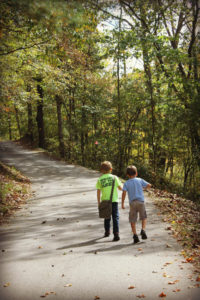 Every fall we spend a weekend camping at the Natural Bridge State Park campground and hiking around the Red River Gorge.  It is a treasured family weekend that always leaves us with memories for a life time.  This Fall we had a fantastic campsite, and the weekend started out like a dream but soon turned into a National Lampoon-style camp out.  We arrived to clear, sunny skies.  We set up camp, cooked some dinner over the fire, had a restful night in a dry tent, took a kayak ride, and of course hiked the Red.  But on the second evening things went sideways.  Mama took a spill and sprained an ankle, torrential rains moved in from a hurricane down south, and we woke up a bit soggy due to leaky seams.
All in all we still had an awesome weekend.  We got to do more eating out than we usually do on a camping trip, and for our last night we ended up in a Natural Bridge State Park cottage that our kids quickly rated five stars after sleeping in a rain drenched tent for a night.  We laughed, we played games, we cooked our dinner over a fire, we appreciated nature, and we had fun TOGETHER.  So all in all it was still a trip to remember.
Camping and Hiking at Natural Bridge State Park and Red River Gorge
Hanging around the Campsite (before the rains):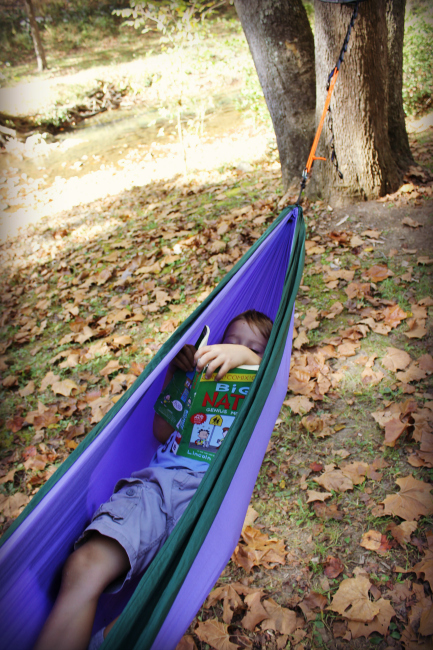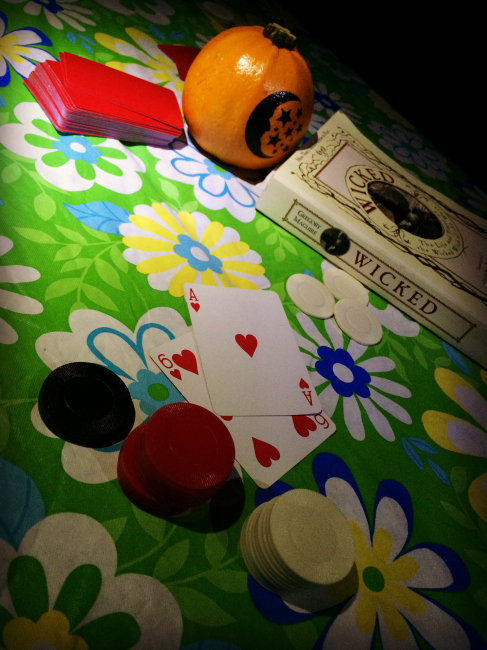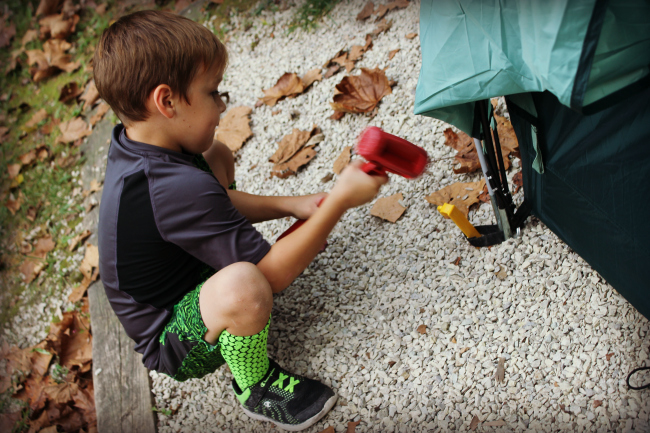 Campfire Packets for Dinner is our go-to for cooking over the fire: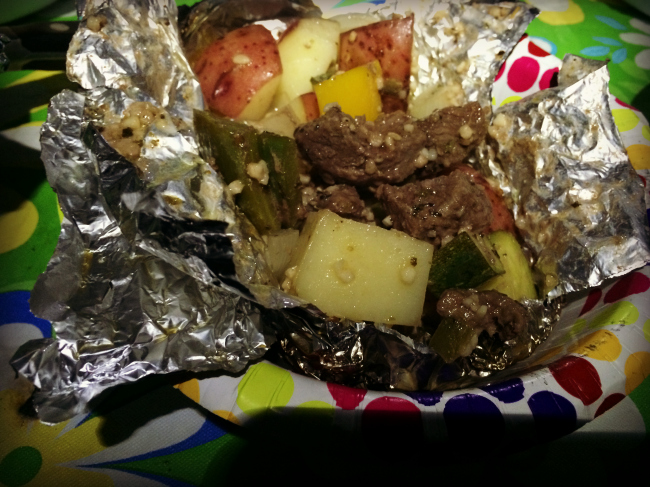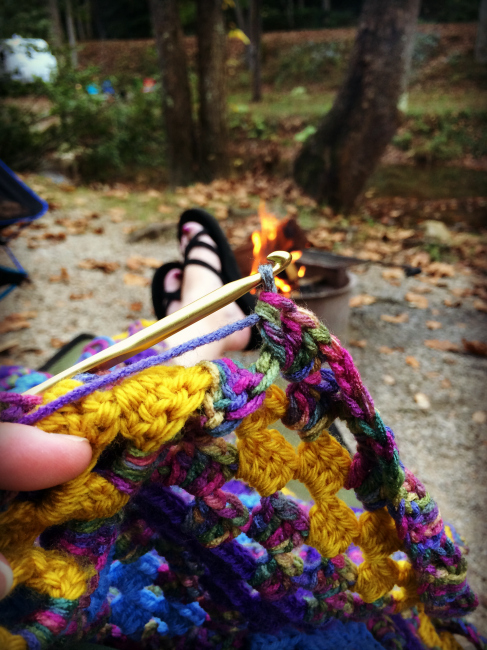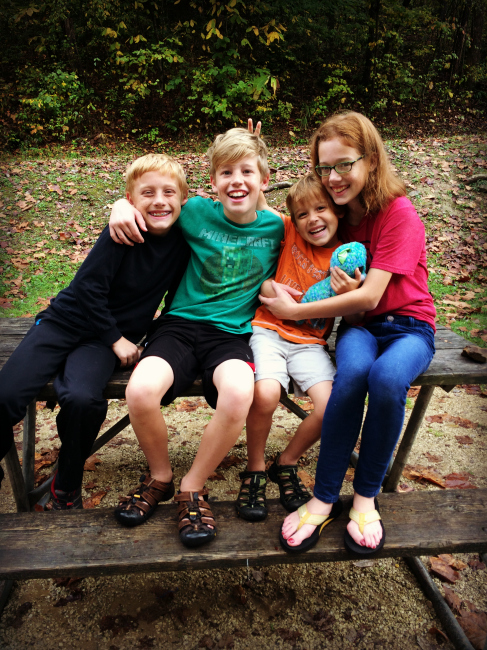 Red River Gorge Restaurants:
We went out to eat quite a few times on this trip because of the rains, thankfully there are quite a few fantastic places to dine at the Gorge!
Games and snacks at the Sky Bridge Station while waiting out the rain: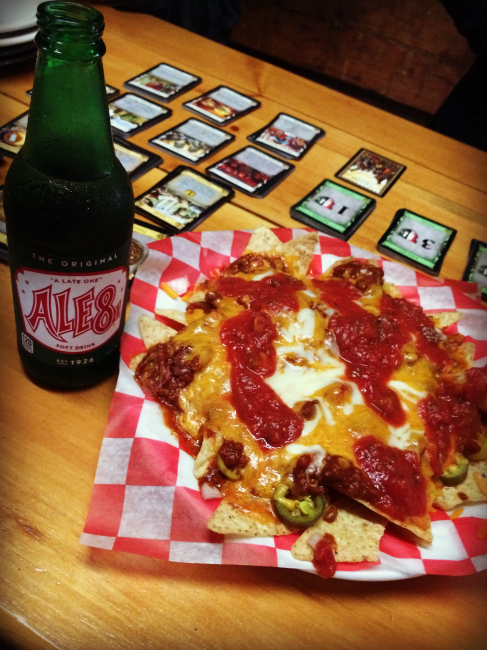 Farm to table style dinners at Red River Rockhouse: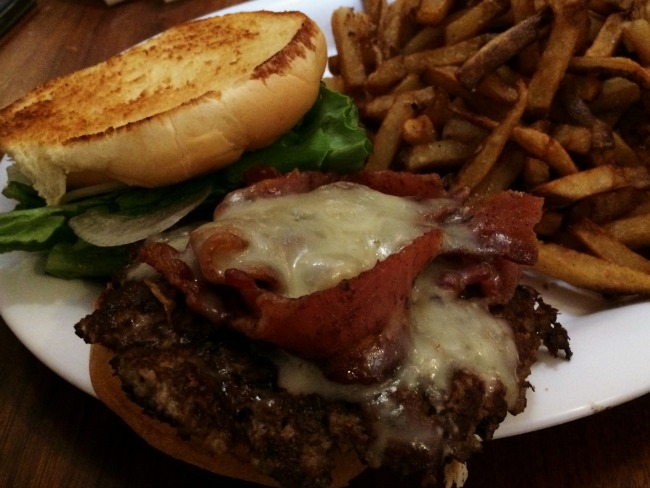 And pizza at Miguel's…a Red River institution: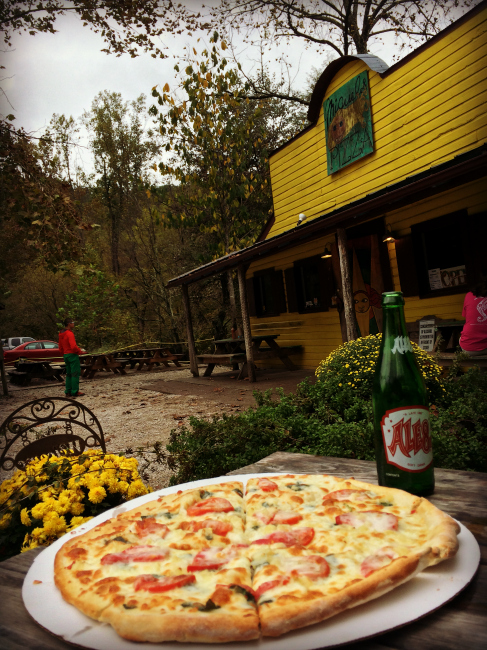 Natural Bridge State Park Cottage:
We ended our trip in a cottage at the Natural Bridge State Park and it was wonderful to have a roof over our heads.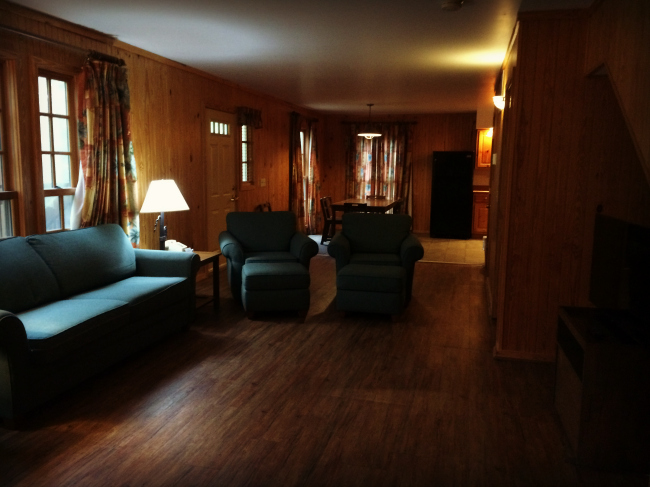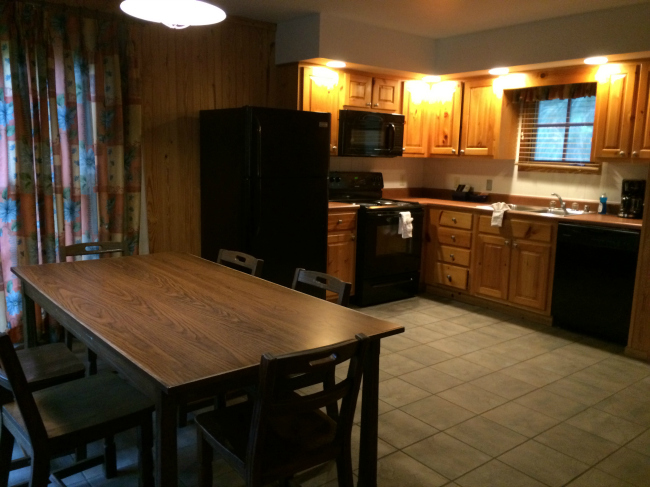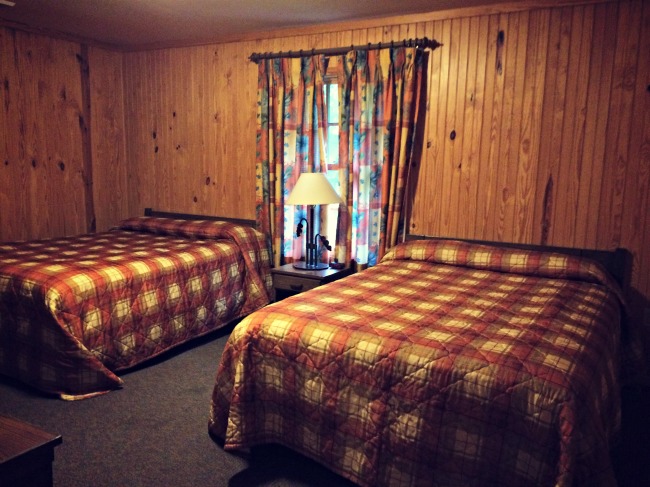 Hopefully next year's trip will be a little less rainy!