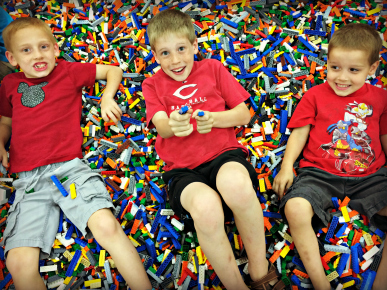 Today the boys and I took a short road trip to Louisville to attend LEGO KidsFest® at the Kentucky Exposition Center. I don't know that I even need words to describe how much fun the LEGO KidsFest was.  I think the pictures below will give you an idea as to just how epic this was for the boys!  Imagine being in a pile of LEGO bricks so big that you could literally swim in them, or facing bigger than life LEGO sculptures shaped like your favorite characters.  It blew their little minds!  We spent hours wandering around taking in all the sights and building all sorts of cool creations.  The boys raced LEGO cars they made themselves, created Star Wars Heroes, did a little shopping….and best of all they worked COOPERATIVELY all evening long!  I just sat back and enjoyed their peaceful teamwork, which is a rare occurrence for three frisky boys.
If a LEGO KidsFest event comes anywhere near your community and you have LEGO fans of any age in your household I highly suggest attending this awesome event!  Visit the LEGO KidsFest website to find an event near you and to order tickets!
LEGO KidsFest 2016 ~ Louisville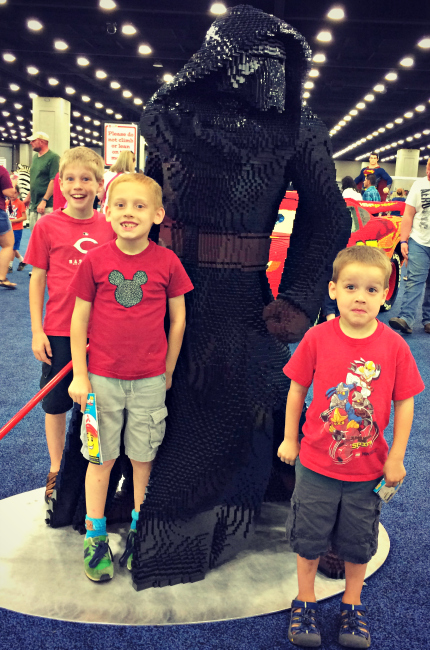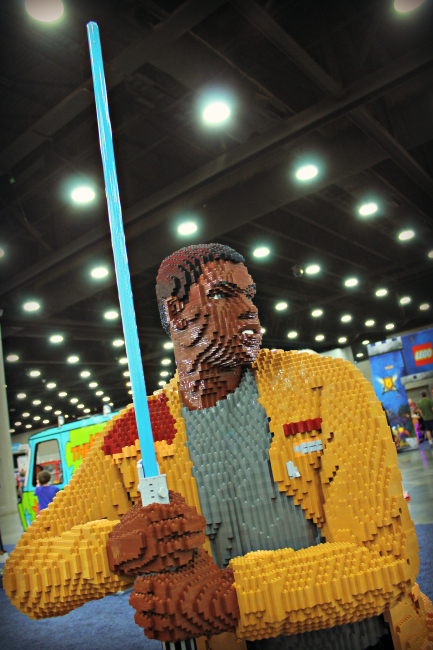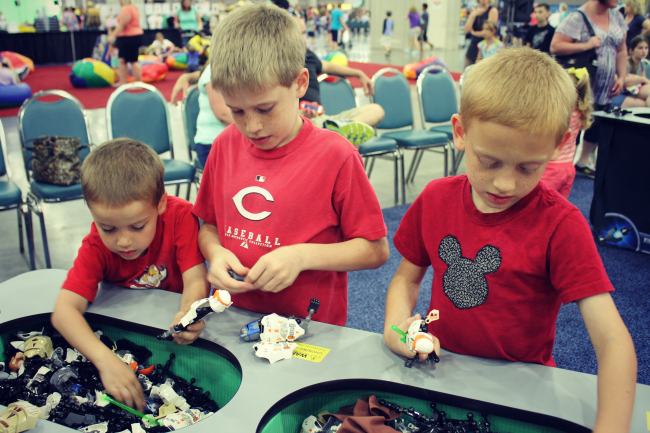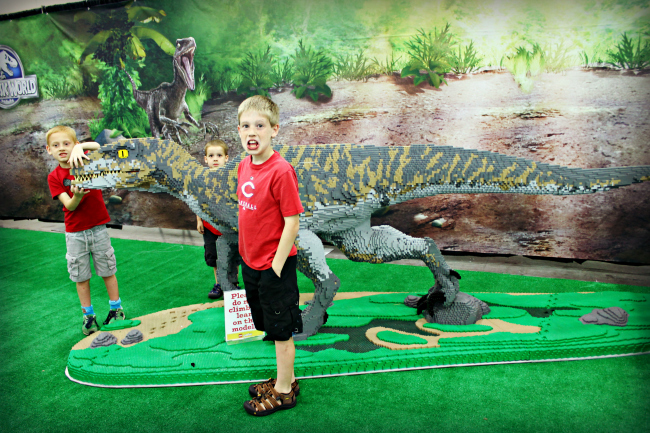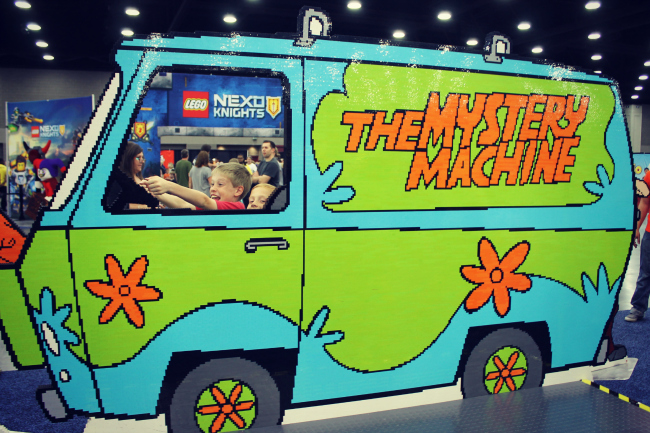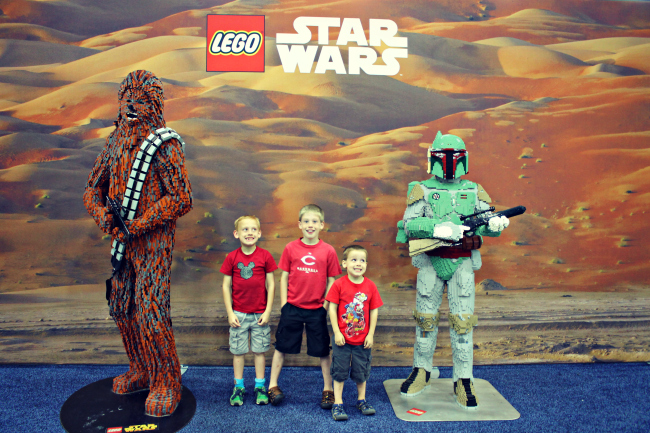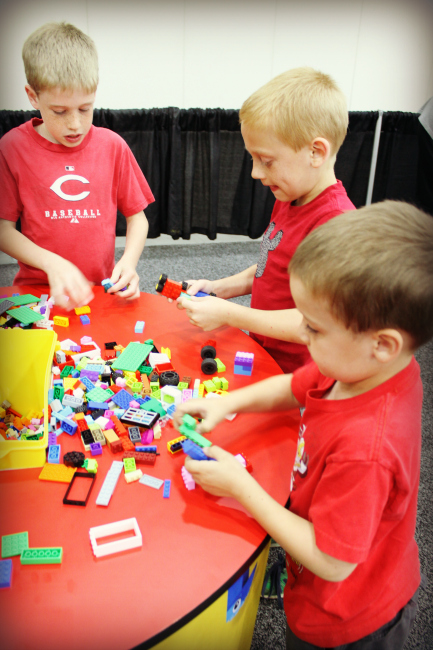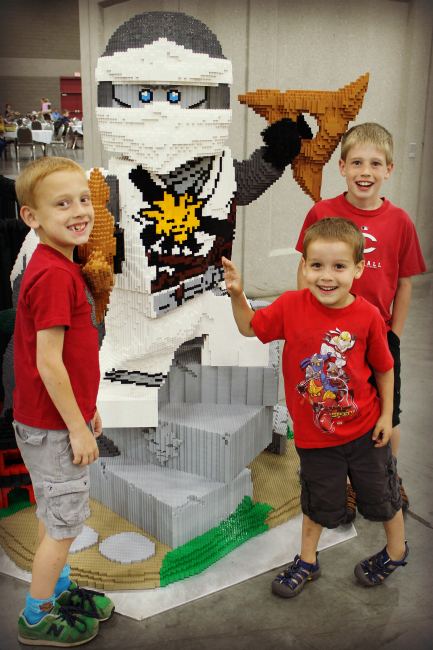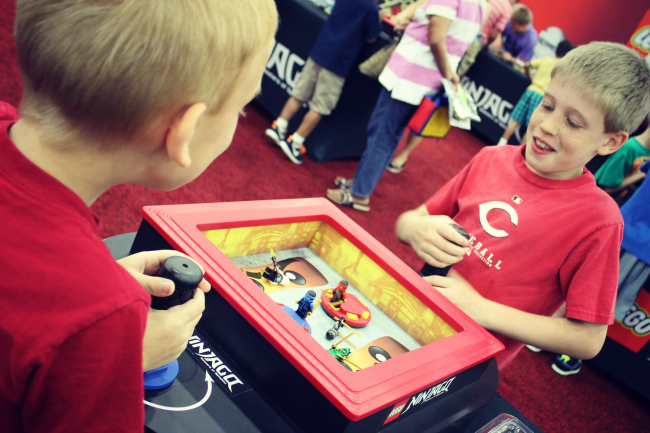 Disclaimer ~ I was given tickets for my family to attend the LEGO KidsFest in Louisville by USFG, all opinions are 100% my own, as always.
Get more details about LEGO KidsFest here!