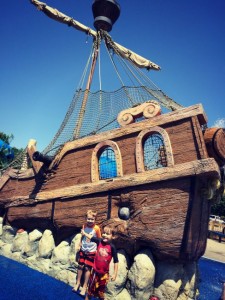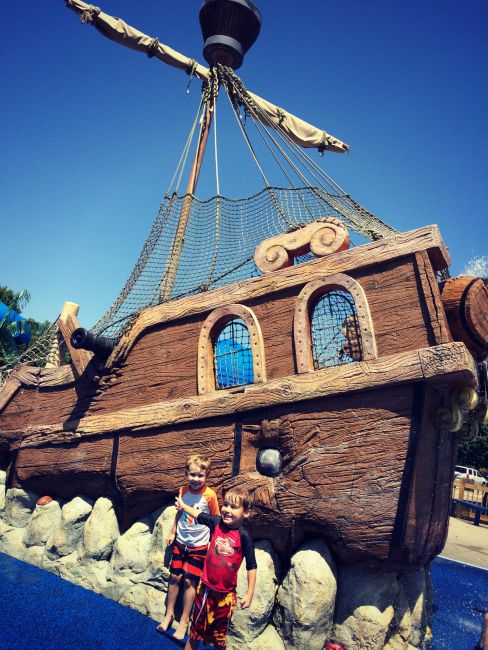 We belong to our local pool, but we also like to explore the community and find other places to play in water around town.  Our favorite sort of wet playgrounds are those that are FREE or CHEAP!  The Great Parks of Hamilton County have three wet playgrounds open to the public and the admission is super cheap.
When my kids were younger the wet playgrounds were a big hit, and we spent lots of time at them.  Now that the kids are older we do not spend as much time at the wet playgrounds, but lucky for us each of the Great Parks wet playgrounds is part of a bigger park area that we can explore and play in!  Check out these great deals and start planning your summer fun….
Wet Playgrounds Open for Summer Fun
Take advantage of the warm temps and sunny skies with a family visit to any three Great Parks wet playgrounds. Featuring fun animal figures that spray water, these playgrounds are a great way to keep the kids cool and active.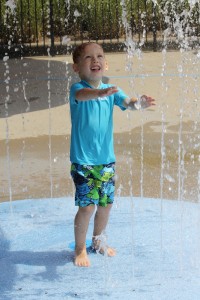 The wet playgrounds are open 11 a.m.–7 p.m. daily through August 20 and weekends only, August 21–September 4. Locations are Parky's Ark in Winton Woods, Parky's Pirate Cove in Miami Whitewater Forest and Parky's Wetland Adventure in Woodland Mound.
Admission for children ages 2-12 is $3.50 per child, $8 for three children or $24 for a season pass. More information at http://www.greatparks.org/recreation/playgrounds.
A valid Motor Vehicle Permit is required to enter the parks. Cost for residents of Hamilton County: $10 annual/$3 daily; other visitors: $14 annual/$5 daily. Otto Armleder Memorial Park and Fernbank Park are cooperative ventures with the City of Cincinnati; a Motor Vehicle Permit is not required.
 Great Parks of Hamilton County's mission is to protect natural resources and provide outdoor education and recreation. For additional information, visit http://www.greatparks.org/ or call 513-521-7275. Be sure to follow us on Facebook, Twitter and Instagram!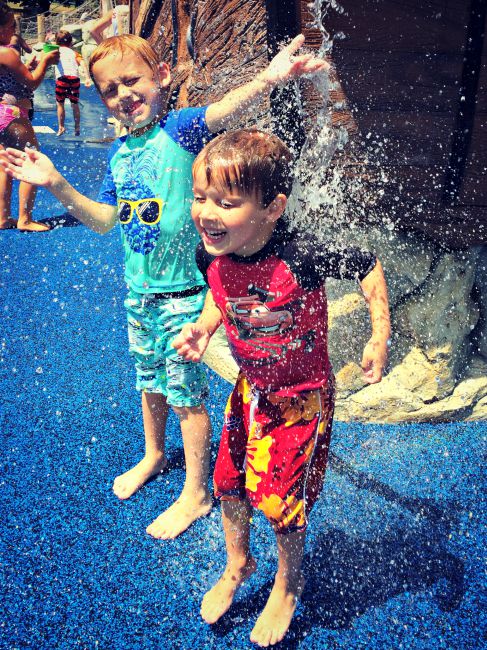 Information for this post provided by Great Parks of Hamilton County.